His acting is characterized not only by theatrical imagination, but also by an extremely cultivated physical and vocal expression. The former director of the Slovak National Theater (SND) in Bratislava belongs to a strong generation of actors who have shone not only on theaters, but also in Slovak television, film and radio production.
Dusan Jamrich
Dušan Jamrich was born on October 25, 1946 in Bratislava. In the years 1965 – 1970 he studied acting at the Academy of Performing Arts in Bratislava (VŠMU). On the stage of the SND Drama, he played several characters during his studies and was so impressed by his performances that he was engaged in the ensemble immediately after graduation.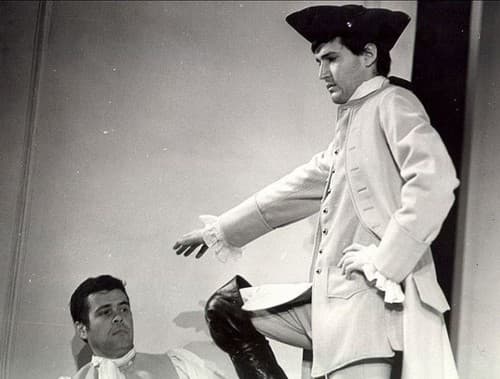 Source: SND
Since 1982, he has been teaching at the Academy of Performing Arts in Prague as a teacher and associate professor, educating a whole generation of actors who work in all theaters in Slovakia. He left his pedagogical activity after taking up the director's position in the SND. He was the director of the Slovak National Theater for the first time in the years 1991 – 1996, as the general director of the SND he worked from 1999 to 2005.
During his artistic career, Dušan Jamrich portrayed a number of diverse characters in productions of classical and modern, in plays by domestic and international authors. His cultivated stage speech is dominated by foresight and distance, to feel great inner concentration and suggestive expression.
He was cast mainly in great historical and mythological figures, including Jochanan in Hviezdoslav Herod and Herodias (1970), Haimon in Sophocles' Antigone (1971), King Richard II. in Shakespeare's play of the same name (1980) or Orestes in Goethe's Ifigenia in Tauride (1982). Comedy talent in combination with conversational prowess was shown by the artist as Geľo in Hollé Geľ Sebechlebský (1979) or as Dubec in Jesenského and Klimáček's Democracies (1997).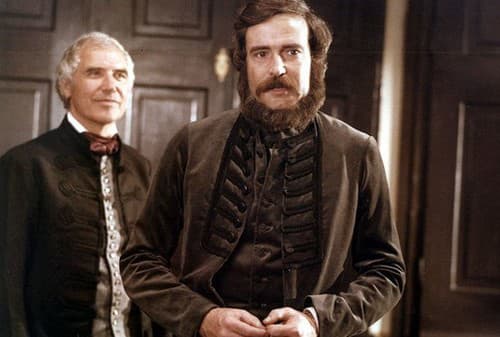 Source: RTVS
Dušan Jamrich also used many opportunities in films and television productions. His Ľudovít Štúr was engraved in the memory of the cultural public in the multi-part television film Štúrovci (1991). He also performed equally high-quality acting performances, for example, in the works Parisian Mohicans (1971), Ruy Blas (1979), Painted on Glass (1980), Life Without an End (1982), Eye for an Eye (1984), Don Carlos (1986) and Reverend ( 1989). His most recent film in which he starred is the award-winning drama Eva Nová (2015) starring Emília Vášáryová.
In 2002, Dušan Jamrich became vice-president of the important international organization European Theater Convention (ETC), which brings together 35 theaters from 22 European countries and led the preparation of the 6th ETC Eurothalia festival, which took place for the first time in Central and Eastern Europe in 2002. here in Slovakia. Drama SND has been a member of the ETC since 2000.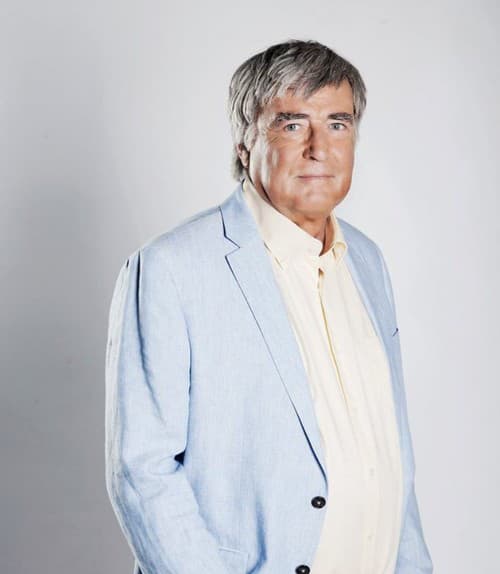 Source: Tv Marquis
Deserved Artist (1988) In 2003, Dušan Jamrich received the 1st Class Council from the President of the Slovak Republic, Ľudovít Štúr, for his extraordinary services in the development of Slovak theater. In September 2008, he received the Jozef Kroner Award for the most significant acting performance for the portrayal of Triboulet in Victor Hugo's play The King is Entertained and taking into account the portrayal of Lars in Moira's Buffini Dinner. In 2010, he was awarded the Prize of the Minister of Culture of the Slovak Republic for 2009 for his lifelong contribution in the field of acting, taking into account the exceptional artistic performance of Homer's Iliad in the radio project of Slovak Radio – PARNAS.
Dušan Jamrich is married to dubbing actress and director Iveta Weiszová. However, this is his second wife. The first was Magda Vášáryová, with whom he survived seven years. "It was my first love, and it doesn't always turn out well. Dušan Jamrich was a beautiful man, very well mannered, came from a large family and had a great mother. Maybe I wouldn't even marry him, but I really liked his mom. We broke up in a good way. " the actress once told the media.
He connected dubbing with Iveta Weiszová. "I was still at school and was an assistant director. I had to finish one loop with the actors and Dušan was inaccurate and didn't want to believe it. After the hearing, he admitted the mistake and gallantly invited me for coffee. A great friendship developed and later a relationship from which we have three children, " stated for the portal zenaaauto.sk.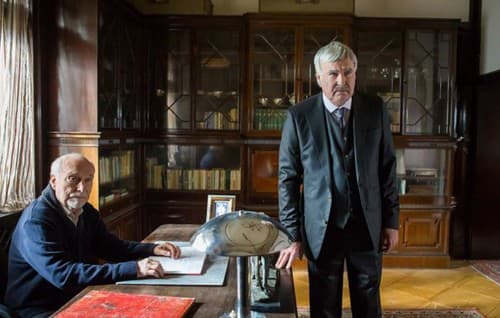 Source: CT