Since the start of the new season, they have had to interrupt or even end several matches due to bad fans in the French league.
The hooligans got into clashes with the police, but also with the players. Followers in Marseille, Angers, Lille and Lens performed in a bad light.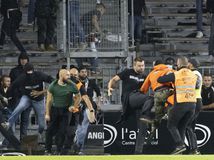 Read more Battle after battle. Soccer France resembles a battlefield
It is no different at the representative level. The International Football Federation (FIFA) closed a stadium in Budapest for racist acts in the fight against England.
The retaliation at Wembley did not go smoothly either, where Hungarian fans, supported by the Polish ones, came into conflict with the local police. Two of them – a Pole and a Hungarian – ended up in the base.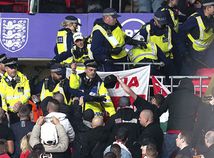 Read more In Hungary, after a triumph, you are a hero, after losing an idiot, says the coach. What provoked the battle?
Full of aggression in the stands was another qualifying duel of the 2022 World Championships. The Poles presented themselves in Tirana.
Their fans filled their sector to the last place and so the meeting was accompanied by a stormy atmosphere. That was the third goal of the match – a goal for the visitors after 77 minutes.
The players of Poland had to during the celebration protect against falling bottlesthat flew from the stands to their feet or toward their heads.
The Poles did not owe anything to their reputation either.
Finally, look at what it looked like in Tirana on Tuesday night.
Albanians condemned the incidents, the Poles allegedly provoked
Although the Albanian football federation on Thursday condemned the indecency of its own fans in the qualifying match of the World Cup 2022 with Poland, it also accused Polish supporters of provocations. The International Football Federation (FIFA) has already announced that it will investigate the incidents.
The match was interrupted by Tirana after 77 minutes by Karol Karol Swiderski. The fans then started throwing bottles on the field.
The Poles, who won the I-Group duel 1: 0, left the field for a while, but returned and finished the duel.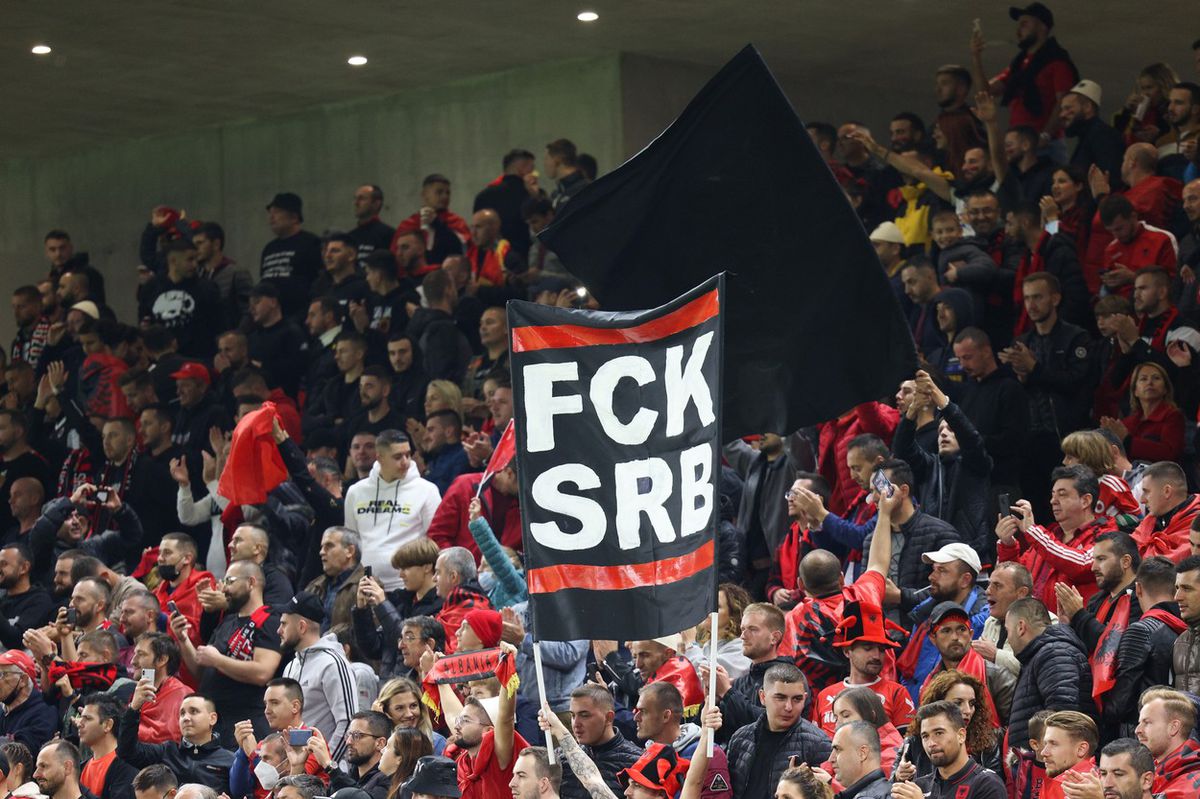 Photo: Marcin Karczewski / Zuma Press / Profimedia
Albania, Poland Albanian fans during the match in Tirana.
"Of course, incidents do not honor organizers or fans. The stadium had 22,000 excellent spectators and several individuals who ruined all good things, "the AP quoted from the official opinion of the Albanian association.
She also accused of provoking supporters of guests who "constantly threw objects into two domestic sectors."
"We do not have violent fans. We have not had any problems with them in the past, "he added in the communiqué. The final match of the UEFA European Conference League will take place in Tirana next May. (tasr)