Photo: ADAC
adblue1 The Minister of Economy Richard Sulík (SaS) did not rule out that Slovakia would temporarily ban the export of AdBlue.
There are no semiconductors, car radios, there is a problem with rubber, car manufacturers are stopping production, some cars have been waiting for almost a year, in addition, new ones are becoming more and more expensive and the price of fuels has been rising for several months. To make matters worse, a whole new and serious problem has now arisen for the owners of newer diesel cars – AdBlue is starting to be missing from the market. And all over Europe! Its production is already limited by the largest producer in Europe, Duslo Šaľa.
Will we ban the export of AdBlue?
It looks like an alarm message, but the truth is that "the production of fertilizers is also linked to the production of AdBlue and Duslo is the largest producer in Europe. The second largest is in Germany and it has started to cut AdBlue production. The third largest is in Poland and it stopped production, "said Minister of Economy Richard Sulík (SaS) at a meeting with journalists earlier this week. According to him, there will be a real problem with enough products in the near future. It may even be that the state will completely ban the export of AdBlue abroad.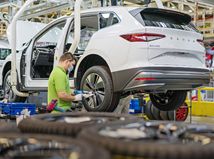 Read more It's a shame to stop producing! Some models may not be available until 2023
And what exactly does AdBlue need? In particular, to reduce nitrogen oxide emissions in modern diesel engines to meet the Euro 5 and later emission standards. This is achieved by neutralizing the pollutants with a solution of synthetic urea (known as AdBlue), which is the essence of a selective catalytic reduction system. Thanks to it, the amount of nitrogen oxides in the exhaust gases can be reduced by up to 95 percent. Engines that use it cannot work in the absence of AdBlue.
"If these solutions are not on the market, it means that all engines of the category from Euro 5 above, which AdBlue must buy, will most likely be shut down," said Duslo Šaľa head Petr Bláha and pointed out that it is not just cars, but also for trucks and buses.
The problem is gas
AdBlue is starting to be missing due to high natural gas prices. Its separate production is not economically sustainable and is therefore part of the production of other products. For example, in Dusle Šaľa is linked to the production of some fertilizers, which the company significantly reduced due to the already mentioned high natural gas prices.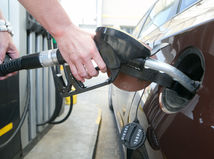 Read more Cheap petrol will end in Austria, they will introduce an emission tax on it
For the time being, according to Bláh, Duslo is still fulfilling its contractual obligations towards customers, but it is currently rejecting new customers. The company limited production to a technological minimum. According to Bláhu, however, its complete interruption is also in play until the prices are more favorable.
According to Bláh, there are several connections to the restriction of production in chemical plants, it is not just AdBlue. "Some products used in healthcare may be missing, as long as there are no fertilizers on the market, we will see a decline in crops, rising prices of agricultural products and food.