It's now official, Anthony Mackie will succeed Chris Evans in the legendary role of Captain America. The Marvel superhero will return soon in a 4th opus on the big screen.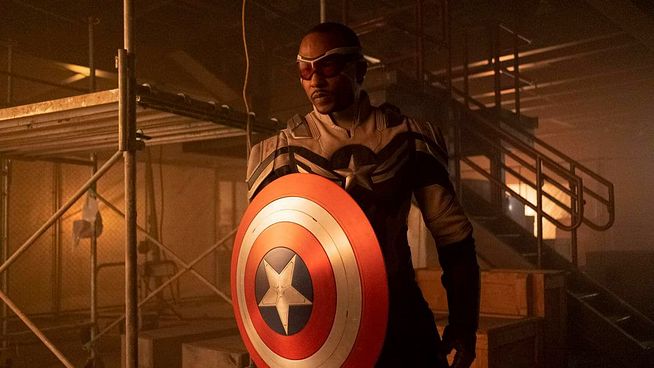 After having bowed out in Avengers Endgame, Captain America was looking for a worthy successor. It is now done with Anthony Mackie, who officially becomes the new superhero carrying the vibranium shield flocked with a star.
We already knew that the actor was going to come back in a 4th film in the cinema, but he had not yet signed a contract with Marvel / Disney. Mackie even learned the news from a fan, as he confided in April.
"I found out about this yesterday while going to the grocery store! The cashier asked me if it was true and I told him that I had not been contacted. That's what I like about the store. been working for Marvel. They call you, they say, "Come to LA We want to tell you what's going on." So, I can't wait to see what will happen, but for now I'm not aware of anything ", he revealed at the microphone of EW
According to Deadline, the one who was recently the hero of Falcon and the Winter Soldier has finally found an agreement with Disney / Marvel for Captain America 4. He will therefore officially carry this 4th episode on his shoulders. We still know little about this new feature film other than that it will be written by Malcolm Spellman, creator of the Falcon series.
No details either on the casting and the possible return of Sebastian Stan in the costume of Bucky Barnes. It is also not known who will be the director of the film.
In the meantime, there is still time to discover Falcon and the Winter Soldier on Disney +