Coalition leaders are due to discuss the functioning of the Ministry of the Interior by the end of August. According to leader Boris Kollár, it is important for We Family to know how the situation will be resolved, "or to reconstruct the management".

SITA,
TASR

18.08.2021 11:03, updated: 14:58
Photo:

Pravda – Ivan Majerský
Minister of the Interior Roman Mikulec

At the end of July, Kollár announced that he wanted to address the issue of the retention of the Minister of the Interior, Roman Mikulec (OĽaNO) and Police President Petr Kovařík in an extraordinary coalition council.
"Due to the holiday season, we have not met yet, but this topic is still relevant. By the end of August, we will certainly meet as political leaders and talk about how the Ministry of the Interior works, because there are a number of questions that concern these matters. It is important for us to know how we will solve this, or to reconstruct the management, "said Kollár.
At Wednesday's press conference, Prime Minister Eduard Heger (OĽaNO) said that there would probably not be an extraordinary coalition council on Mikulcov. "It looks like the special coalition council will not be there because we will meet next week. We have a regular coalition council on Monday, "he stated, noting that the coalition is discussing this topic outside the coalition council.
At the end of July, the We Are Family movement criticized both Kovařík and Mikulec, talking about serious reservations about obstructing the investigation of cases or sweeping things under the rug. He also criticized the blocking of the July meeting on the removal of Mikulc by the coalition.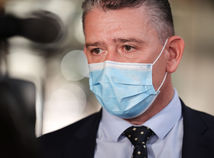 Read more Mikulca's appeal is postponed to September
His appeal was finally postponed to September. The Minister of the Interior then declared that he was ready to answer all questions concerning the current situation to the We Are the Family movement if there is an interest in a constructive debate.
It was the representatives of the We Are the Family movement that have recently expressed dissatisfaction with Mikulc's work as Minister of the Interior. The Minister of Labor, Social Affairs and Family, Milan Krajniak, said at the time that Mikulec was unable to perform his function and was in chaos at the ministry. The chairman of the We Are Family parliament group, Peter Pčolinský, even recently let it be heard that Mikulec should resign from his position.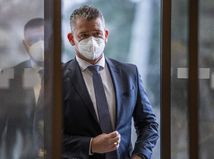 Read more Krajniak: Minister of the Interior Mikulec is lost in what is happening to him at the resort
On the contrary, the Minister of the Interior was supported by the Movement of Ordinary People and Independent Personalities (OĽaNO), the Freedom and Solidarity Party (SaS) and the For People Party. The convening of an extraordinary coalition council was requested by the Speaker of Parliament Boris Kollár (We Are a Family).