We have to prepare for the fact that Christmas shopping will cost us more this year. And not only for gifts, but also for food. "According to the Statistical Office of the Slovak Republic, food and non-alcoholic beverage prices were 3.9% higher year-on-year in October 2021. Oils and fats (by almost 12%), vegetables (by more than 10%), fruits (by 5.5%), milk and cheese (by 4.0%), bread and cereals (by 3.6%), but also meat and meat products (by 2.7%). "The Slovak household will pay about 5% more for this year's pre-Christmas food purchases than last year," said Eva Sadovská, an analyst at WOOD & Company.
The most prominent computers, bicycles and jewelry went up from the gifts we buy most often. However, more than last year, we will also pay for musical instruments, clothing, cameras, books, watches and pet products.
We will not save even when buying practical gifts such as shoes or hygiene aids. The prices of toys also went up.
However, there are also goods that, on the contrary, we will buy more cost-effectively this year. However, there are fewer of them and the cheaper is not very significant. These include, for example, mobile phones and sports equipment.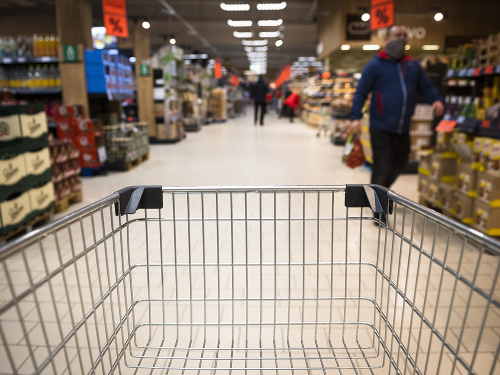 Source: TASR / Jaroslav Novak
We spend the most of the year
Expensive Christmas awaits us, but the statistics also show that this part of the year is when we buy the most. Traders will earn up to 10-40 percent more in December than in other months. It is not just about buying gifts, but also food, especially those on the Christmas table. "December retail sales tend to account for up to a tenth of year-round sales. Most Slovaks make purchases during December, some even at the last minute. However, there are also those who start with Christmas preparations in advance." said the analyst.
From the point of view of retail, the last quarter is by far the strongest period of the year. Sales from October to December represent up to 27 percent of those year-round. According to the Statistical Office, this is "only" 23 to 25 percent in other quarters.
The end of the year wishes almost all retailers in this way. Electronics, electrical engineering, furniture, toys, sports equipment, as well as cosmetics, clothing and, last but not least, food and beverages are on sale. However, sellers in stalls and markets tend to record higher sales, as well as e-shops.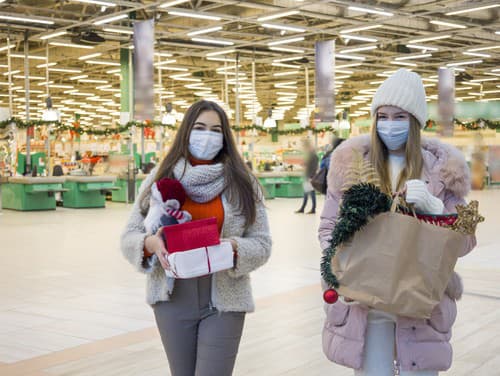 Source: Getty Images
Significant impact of lockdown
It is possible that we will remain dependent on e-shops for many goods. We have a lockdown shortly before Christmas, which in practice means that many stores have to be closed these days. "Most brands or stores that have their physical operations closed are currently operating through their additional online sales channels and use their brick-and-mortar stores as vending points. thus through physical operations, " said Sadovska.
Despite the fact that online shopping is gaining in popularity due to the pandemic, however, according to her, Slovaks still play classic shopping. "For a large group of consumers, contact with the seller remains crucial, they want to see, touch or try the goods before buying. For many consumers, the priority is to have the goods available immediately. she added.