A supporter burst onto the lawn of the Vélodrome this Sunday, during the second period of the OM-PSG Classic (0-0). The man tried to defend in the feet of Lionel Messi, before being obviously taken out by the security forces.
Here is one that should spend the end of the evening at the police station. A supporter burst onto the Vélodrome pitch this Sunday, during the Ligue 1 Classic between OM and PSG (0-0), at the end of the 11th day of Ligue 1.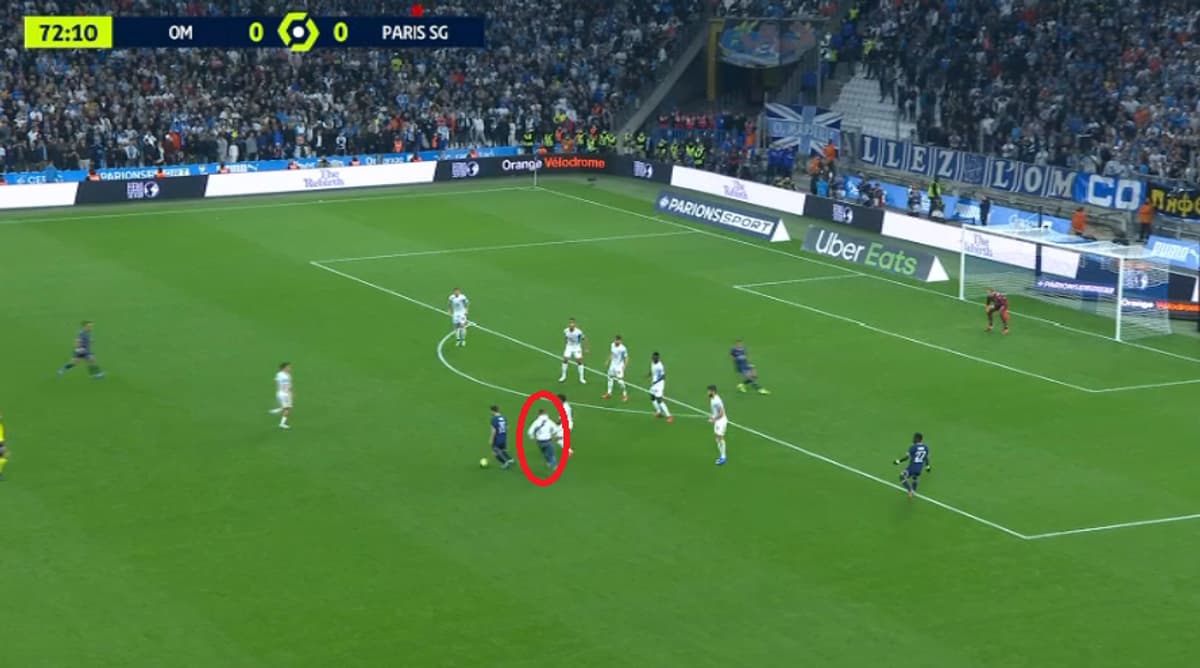 Quickly escorted by security forces
In the 73rd minute, a man dressed in a white down jacket came running, while the Parisians had the ball. Lionel Messi was then on the edge of the surface, ball at the foot, and waited for his teammates to distribute the game. The man approached the Argentinian. The referee interrupted the game so that the supporter could be evacuated by the security forces.
The game quickly resumed, in a second period which saw Marseille push to take advantage of their numerical superiority (after Achraf Hakimi's red card). But Paris resisted to end the match with a draw. Not so bad considering the circumstances.