"There were fears that the man had become radicalized," Police Chief Ole B. Saeverud told a news conference on Thursday.
The detained man is suspected of shooting people in several places in the Norwegian city of Kongsberg on Wednesday evening. The Norwegian news agency NTB, referring to the police, stated that the suspect also used weapons other than the bow with arrows.
Only after 30 minutes
The victims of the attack are four women and one man between the ages of 50 and 70, Saeverud said.
Two people who are hospitalized in the intensive care unit have suffered injuries. One of the couple is a policeman who was off duty at the time of the attack.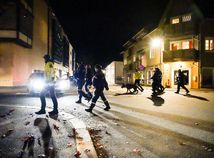 Read more Five people died in a bow attack in Norway, and two others were injured
The attacker, moving in the city center and shooting from a bow at the people, was alerted by the police at 6:13 p.m. local time. The man was detained more than 30 minutes later (at 6:47 p.m.), according to the AFP agency. She then took him to the police station in the nearby town of Drammen.
Police said on Thursday that police officers called to the scene were also exposed to archery. The perpetrator is presumed to have acted alone.
Currently, the suspect man is preliminarily charged, with official charges being filed against him later.
Many are in shock
Police spokesman Öyvind Aas said police would "return to a more detailed description of the events when they have a better idea of ​​what happened."
"Of course, this is a very serious and complex situation that – naturally – affects (the city) Kongsberg and those who live here," the spokesman said.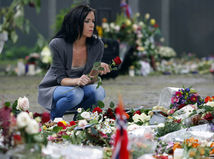 Read more Monster and pattern. Hate remained after Breivik
Norwegian Prime Minister-designate Jonas Gahr Störe, who is due to take office on Thursday, called the attack "terrible", adding that many people were shocked by the incident.
According to a tragic report from Norway, UN Secretary-General António Guterres was also "shocked and saddened" by a statement on the social network Twitter.
Kongsberg is located about 66 kilometers southwest of Oslo.