Západoslovenská, stredoslovenská and východoslovenská energetika are suppliers of last resort (DPI) electricity for clients of bankrupt energy companies, but they do not have sufficient reserves of purchased electricity at advantageous prices, which would cover approximately 200,000 new customers from Slovakia Energy.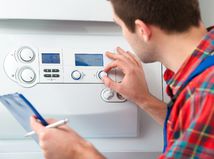 Read more Has Slovakia Energy canceled your contract? Here are 5 steps to proceed (+ where you can go)
Sulík reminded that the distribution companies became suppliers of last resort on the basis of their own request. "They wanted it, it worked for eight years. I don't know if any 'company' went bankrupt in those eight years, but that's why they wanted to be DPI, that if someone goes bankrupt and it's not a crisis, it will fall into their lap, "Sulík said.
The minister rejected the companies' demands for the state to reimburse the companies for the losses. "Such a manager and I can be that if the profits are all right, I do business and I'm banging on my chest, and as soon as there are losses, based on the fact that they volunteered, then quickly, come save us," he added. minister.
According to Sulík, the solution is the transition of Slovakia Energy customers under SPP, which is the supplier of last resort for gas, but also trades in electricity. According to the minister, the increased costs for new customers, for whom SPP would have to buy electricity at the current, extremely high prices, would not be a loss, but a cost of acquiring new customers.