Two injured people are hospitalized in the intensive care unit, but police say they are unlikely to be life-threatening. He is also a police officer off duty, writes AP.
Local police chief Öeyvind Aas said without further details that the arrest of the perpetrator was preceded by a "confrontation" with the police. "We have detained the man … from the information we have now, we conclude that the man attacked himself," said Aas. Police did not look for other attackers, according to the DPA. Police have not yet identified the motive for the attack, but have not ruled out terrorism.
The attacker, moving in the city center and shooting from a bow at the people, was alerted by the police at 6:13 p.m. local time. The man was detained more than 30 minutes later (at 6:47 p.m.), according to the AFP agency. She then took him to the police station in the nearby town of Drammen. However, she did not disclose any further details about him.
The incumbent Norwegian Prime Minister Erna Solberg called the attack "terrible". A similar statement was made by Jonas Gahr Störe, who is to replace her as prime minister on Thursday, calling the attack a "cruel and brutal act."
About 28,000 people live in the town of Kongsberg in southeastern Norway. The AFP, referring to police, states that the attack took place in several places in the city center. After him, the police urged residents not to leave their homes and closed several neighborhoods.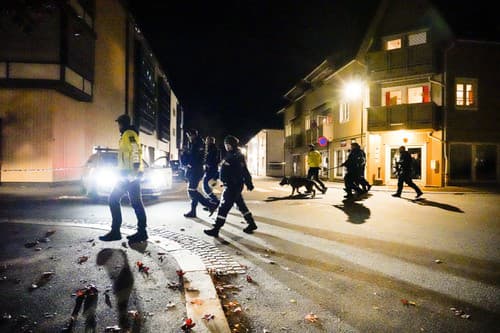 Source: SITA / Terje Pedersen / NTB via AP / Hakon Mosvold Larsen / NTB Scanpix via AP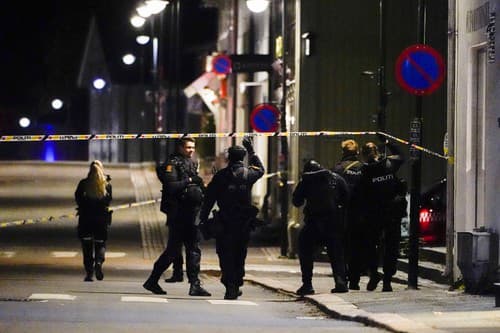 Source: SITA / Terje Pedersen / NTB via AP / Hakon Mosvold Larsen / NTB Scanpix via AP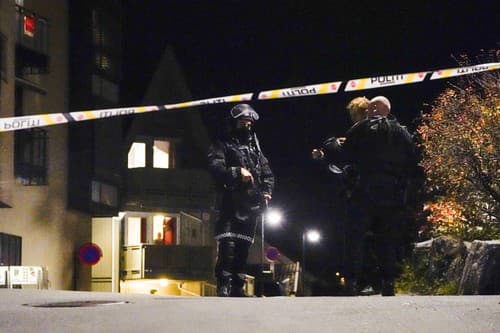 Source: SITA / Hakon Mosvold Larsen / NTB Scanpix via AP