VIDEO Surprise at a major military parade in the DPRK: What was Kim Jong-un watching with this?
While Kim Jong-un accused the United States of instability on the Korean Peninsula and promised that the DPRK would build an "invincible army," social networks are full of a strangely dressed man who is closely watched in photos. And the comments say that this man is a real "North Korean rocket" – in remembrance of the nickname that Kim Jong-una disparagely addressed former US President Donald Trump.
The man in blue was one of dozens of soldiers posing in photos from a defense conference in front of the exhibited weapons equipment. His shiny clothing and red-blue-white cap or helmet contrasted sharply with the olive military uniforms the rest of the soldiers wore. Only the officer to his left was also in blue, but in his case it was a standard uniform.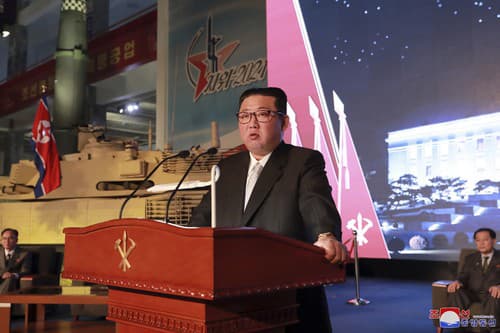 Source: SITA / Korean Central News Agency / Korea News Service via AP
Was he a paratrooper?
Kim wore a black western-style suit for the occasion. However, most of the attention – at least on the Internet – is focused on the mysterious man. In addition to Rocketák, he also received the designation "superhero" or "Captain of the DPRK" on social networks, according to the comic book character "Captain America".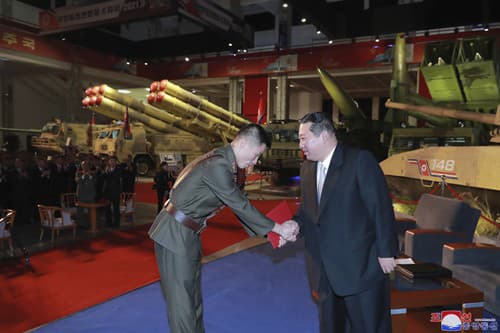 Source: SITA / Korean Central News Agency / Korea News Service via AP
The North Korean state media did not identify the man, but according to Jeffrey Lewis, an expert from the Middlebury Institute of International Studies in Monterey, USA, he is probably a paratrooper.