Kollár explained that in his analyzes he has long used a combination of the incidence of PCR tests and antigen tests to estimate the actual incidence. However, the number of positive antigen tests is multiplied by a factor of 2.68. "Theoretically, this suggests that if the antigen tested were tested by PCR on the same day, there would be 2.68 times more positive tests in this sample." he explained. In other words, the relative positivity of the antigen assays to the PCR assays was only about 37 percent on the sample being tested with the antigens.
On the other hand, PCR tests can find many people who are no longer infectious and only shed parts of the RNA virus. Antigen tests make such a mistake less often. At the same time, however, they are unable to detect the onset of infection in time for those who will be infectious.
"That's why it often happens that the antigen test turns out to be negative again and then positive PCR. It's common and has caused quite a bit of trouble in the past pandemic wave, and it's possible that this factor will play a role in this one as well. But I'm interested here. purely factual information on the real sensitivity of antigen tests to PCR on a very large sample of the general population, " said the mathematician.
The latest data lead to completely different numbers
However, the latest data have been fairly consistent for about two weeks, showing a positive test rate of somewhere above 7. "This means that currently the positivity of antigens is robustly about 7 times lower than the positivity of PCR, of course with about 2-3 times the number of antigen tests against PCR," said Kollár.
Thus, the sensitivity of antigens to PCR decreased somewhere to 15-20 percent, which is significantly low. The fact that you get it after repeated antigen tests, especially those for home use, positive PCR is nothing out of the ordinary. Kollár explained that the most likely explanation for why this is happening is in the inhomogeneity of the samples.
While antigens are made by an almost random sample of people who need to be tested in order to do this or that, and thus their positivity reflects the average population level, PCR tests are done mainly by contact in foci and people with symptoms. "Yes, this has been the case so far, but this factor indicates that the unevenness between a random sample and a selectively selected sample is much higher today than in the previous wave. We see strong outbreaks, but they do not grow into a degraded far-field Outbreaks are therefore more limited. However, their number is still growing. " said Kollár.
"And what does this mean for pandemic data? That PCR incidence talks more about the extent of a pandemic today than antigen incidence. PCR calculates the aggregate foci sizes on a relatively neutral background that map antigens. Not much is happening in the background which multiply and disappear, " stated.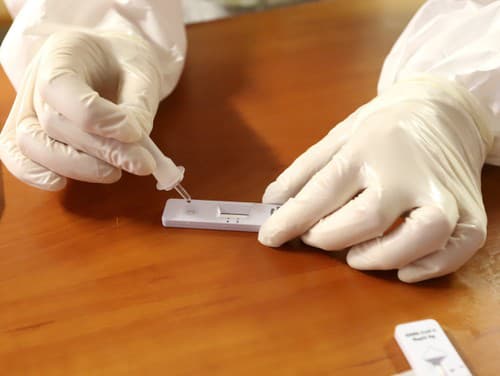 Source: TASR / Ján Krošlák
At the same time, according to him, it also says that the measures should be even more local than in previous waves. "About the fact that we should send more intervention teams to them, which would prevent the jump to another new outbreak, which can be almost anywhere, but more likely where there is a lower rate of vaccination and infestation from the previous wave," he added.
However, it also shows that most of the population is still exposed to a relatively small risk of infection most of the time, but this probability increases substantially when they reach the outbreak. "That's why it would be good to know where they are. In other countries, for example, they published them. In our country, it's obviously not possible yet, but maybe it would help. At least to get more peace outside them." said Kollár.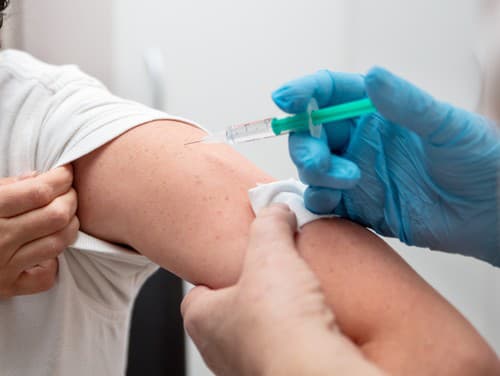 Source: Getty Images
He points out, however, that this does not mean that we are so-called behind the water. "It just means that the spread is taking place in a different way than before. Area antigen tests are no longer enough, they probably won't find anything. The infection will spread like this by jumping from focus to outbreak and secretly until it runs out of capacity. We will grow exactly to what level, not the measures, not the COVID automat, but the potential for those outbreaks we still have in the population, and since vaccination is and will remain low compared to well-developed countries, chances are we still have a lot of them, it's just that time drags on until it gets to them, " he explained.
In his view, this is a bit of bad news, because the effectiveness of our measures will be lower due to these factors, and we will be able to do very little to stop this type of proliferation. "Just vaccinated, yes, but that's out of the question for some. They wouldn't do that, they'd rather wait for the focus around them." he added.