Chinese electric cars are starting to adapt relatively well in the European market. In addition to well-known brands, however, lesser-known, but at the same time very luxurious pieces are also starting to flow to us, including the Hongqi E-HS9. As the portal states InsideEVs, the carmaker will start selling its luxury SUV in Norway at the end of this year.
The Hongqi E-HS9 is a truly majestic SUV that looks reminiscent of a luxurious Cadillac or even a Rolls-Royce. The massive front is not so often seen in electric cars.
Battery cars pay attention to good aerodynamics, while the Hongqi E-HS9 front grille is practically a "vertical wall". In this case, however, the design is above efficiency and the Chinese electric car with a luxurious design also has a luxury price tag, which starts at almost € 63,000.
Huge interior space and premium workmanship
Not everything from China automatically has to be of poor quality and cheap. Let's remember the Chinese smartphones, which initially competed with leading manufacturers mainly in terms of price, but thanks to their increasing quality, today such Xiaomi or Huawei cost more than some Samsungs or iPhones.
It is similar with Chinese cars. They can also produce a premium electric car in China, but its price will of course not be the lowest. In the case of the Hongqi E-HS9 sold in Norway, customers can choose from two battery configurations – 84 kWh and 99 kWh.
The smaller one will provide a range of 396 km, the larger one up to 465 km according to the WLTP standard. The speed of their charging is not dazzling, both versions can be charged with a maximum output of 110 kW on DC chargers.
In terms of equipment, up to three different configurations are available – Comfort, Premium and Exclusive. The comfort version has all-wheel drive and 429 horsepower, higher levels of equipment also have a configuration with 543 horsepower, of course, in this case, the electric car will be equipped with a larger pair of batteries.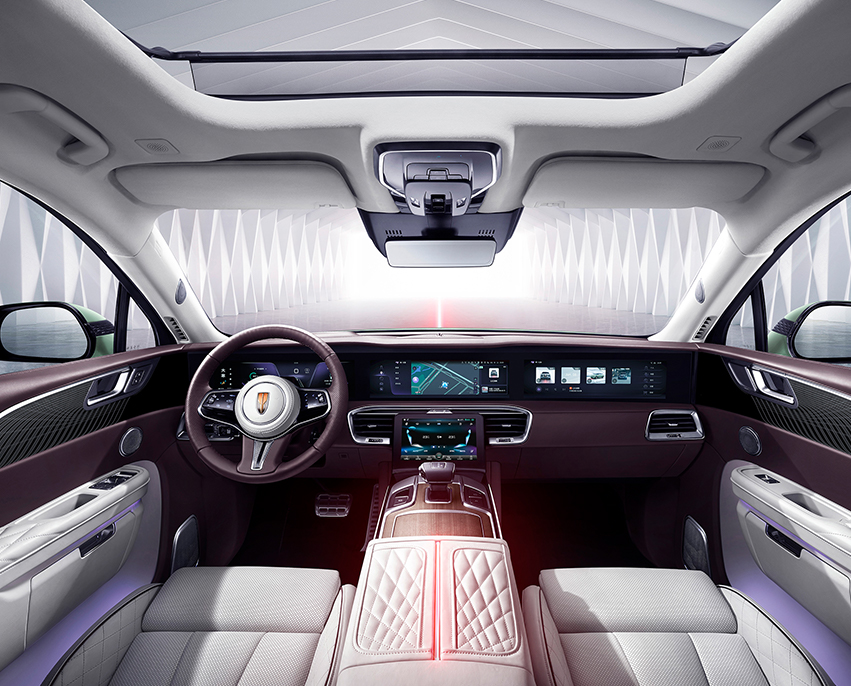 Hongqi
The rugged SUV is also available in a 7-seater configuration. The price of the basic model starts at € 63,000 and customers pay almost € 80,000 for the best-equipped piece. The first deliveries to interested parties in Norway are expected as early as December this year.
The carmaker already reportedly has more than 500 reservations for this luxury electric SUV. As the carmaker informs in press release, in the future it wants to bring smaller and cheaper SUV models to the European market, which should reach other markets in Europe in addition to Norway.