"This means that those who are vaccinated are nine times less likely to be hospitalized or die of covid than those who are not vaccinated." said Professor Mahmoud Zureik, head of the epidemiological group Epi-Phare, which prepared the published study.
Experts analyzed data on 22 million French people over the age of 50. Of these, 11 million were fully vaccinated. Both groups followed from December 27, 2020, when the vaccination campaign began in France, until July 20. The risk of hospitalization decreased by more than 90 percent two weeks after the second dose, as did the risk of death from COVID-19. Protection against the severe course of the disease remained roughly as high as five months after vaccination.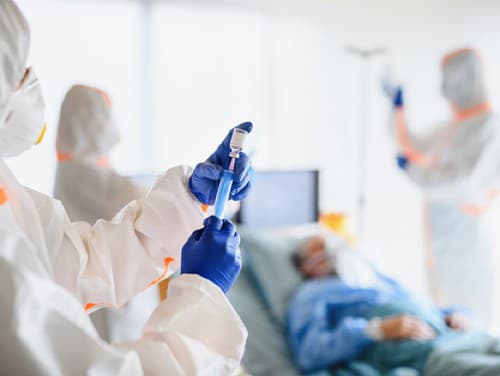 Source: Getty Images
At the time of the study, age groups were vaccinated with Pfizer / BioNTech, Moderna and AstraZeneca vaccines. The Johnson & Johnson preparation received only a small number of people and was therefore not included in the research. The study also looked at the protection that vaccination provides against the delta mutation. She found that the risk of hospitalization after vaccination was reduced by 92 percent among people aged 50 to 74 years and by 84 percent in the 75+ age group. According to experts, these are preliminary conclusions, because they are based only on data collected this May. They still have to be confirmed on a larger amount of data.