The whole thing happened on Friday night at the bus stop on 9th May Street in Mladá Boleslav. Several men and women "got involved", according to the portal tn.nova.cz there were at least nine of them. The fierce battle ended only after the arrival of the police.
https://www.youtube.com/watch?v=UE8XuTgAnF0
"The patrols acted immediately, and as the people did not respond to any calls, the police used coercive means – touch, grabbing, handcuffs and tear spray to prevent further physical attacks." said Czech police spokeswoman Vlasta Suchánková. The four fighters ended up in the hands of the police with handcuffs – two men and two women.
"According to the initial investigation so far, the reason for the physical assault was the as yet unspecified verbal attacks by family members sitting in the park and a passing couple – a man and a woman, with alcohol also acting in the case." Suchánková explained. Police officers are investigating further details and circumstances of the incident. "In this case, the police have already started prosecuting the crime of rioting, which suspects four people – two men and two women," the police spokeswoman concluded.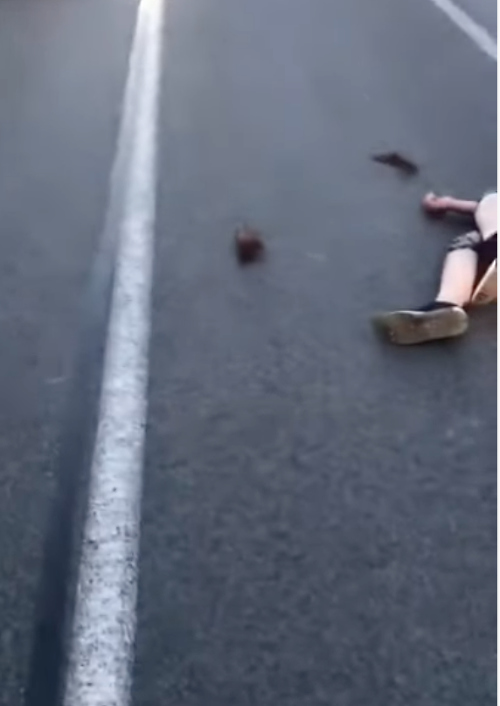 In addition to the police, rescuers also intervened on the spot. One of the participants in the incident had to be taken to hospital. The whole situation was also described by one witness who recorded the incident on video. "It was horrible. And especially quite brutal. The worst part is that there were women, I think there were three, " approached. The video, which is available on the Youtube video platform, shows how the fighters are fighting at the stop, but also on the road on which the cars drove, vulgarisms can also be heard. One woman allegedly lost almost all her hair, lying on the ground, and next to her were tufts of torn hair.