Miro Jaroš recently released a new video for the song LEGO. His social networks were immediately flooded with comments. Of course, there would be nothing special about it, but two of them surprised him and disappointed him. So much so that he published them as a separate post.
First vaccination, now LGBT
The Slovak singer and former superstar is wearing rainbow straps in a video clip. And that outraged one of the moms and fans of this musician. "The song is amazing, the video is great. The boy is tasty. It's wrong and fatal! These are your rainbow straps, " outraged the fan, who later became really hard. "After advertising the vaccination, you could no longer go wrong, and yet it happened! It feels to me as if you were supporting LGBT with those straps… Really nothing wrong… You do your job as a singer for children, the children love you, but as a person you completely disappointed me. " In the end, she even apologized for her opinion.
His rainbow straps bothered another woman. "It's a liberal LGBT, we are Christians. I'm sad that we can't listen to the new song. " she stated.
The rainbow has always been here, the singer reacts
The singer decided to publish both of these comments and explain that the rainbow has always been here. Thanks to her, the children in the kindergarten learned the colors, during the pandemic her pictures were displayed in the windows as a symbol that she will be fine again after the rain. In response to these comments, Jaroš did not even hide his outrage at a similar "case" that had happened only recently.
"When the media recently reported that my parents had rioted because the children were drawing a rainbow in a kindergarten in Poprad, I thought it was a dream. When I read that the headmaster of the kindergarten on Facebook apologized to her parents, I felt sad. " he wrote Miro Jaroš in the introduction.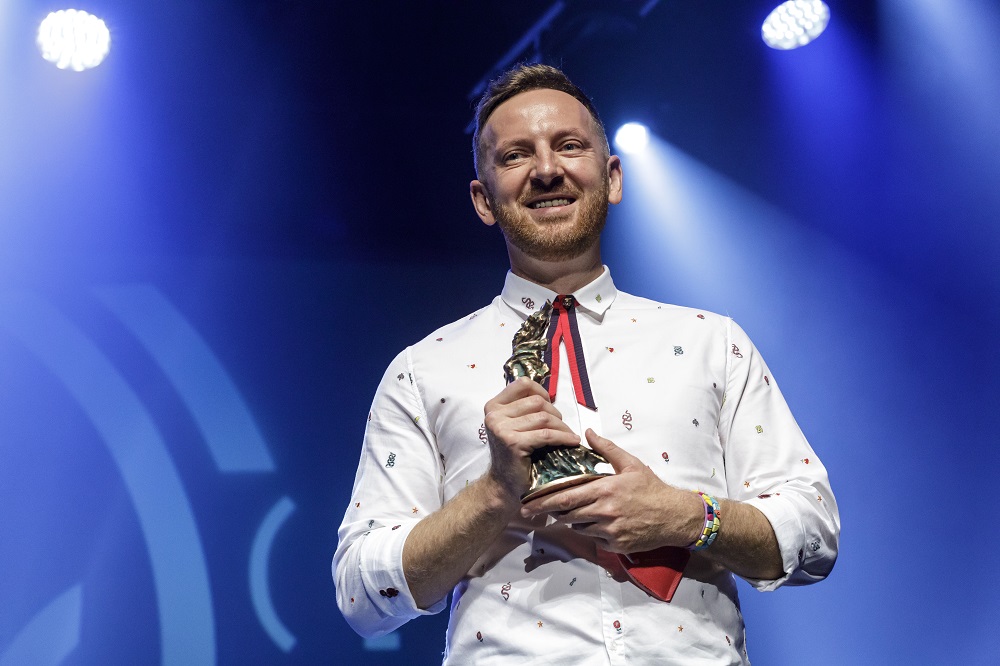 The native of Žilina explained that the stylist came up with a proposal to put on colorful straps that fit into a cheerful clip. "I liked them. There was no hidden propaganda behind it. " explains.
These comments hurt him
Well, shortly after the release of the clip, comments began to come in, which surprised him. "I appreciate the opinions of my fans. They are often even a challenge for me to accept a different opinion and personal growth. But these hurt me. We all see what we want to see. " points out.
Miro Jaroš himself writes that it is okay that some people have different opinions about otherness. "However, it hurts when there is growing hatred among people (see the kindergarten mentioned) and people with good intentions are frightened and give in. Love heals, hatred destroys. I am in favor of not looking for problems where they are not. I am in favor of enjoying the colors. Life is not black and white. We assign emotions to things ourselves. It's up to us how we want to look at the world. " finished.
Even in this example, it can be seen that not only the topic of vaccination, but also LGBT, constantly divides Slovaks.