Reported side effects such as fatigue, weakness and pain at the injection site in the shoulder were less common after the third dose of the vaccine in every age group, according to a ministry report from The Times of Israel. Of the approximately 3.2 million people in Israel vaccinated with the third dose of covid vaccine, only 19 reported more serious side effects.
In a special statement, the ministry also published data on reported cases of myocarditis – inflammation of the heart muscle – in a group of people aged 12-15 who received the first and second doses of COVID-19 vaccine. The ministry declared that a rare incidence of myocarditis was observed in this age group. One case of 331,538 children was reported after the first dose of the vaccine. According to the ministry, the boy with inflammation was identified five days after vaccination.
Health Ministry chief: Israel's 4th COVID wave appears to be coming to an end https://t.co/LmsA0GrVU2

– The Times of Israel (@TimesofIsrael) October 1, 2021
Eleven cases of myocarditis were reported in a group of 255,444 children vaccinated with two doses of covid vaccine. Ten of them were boys, one was a girl. They developed heart problems three to five days after vaccination. The ministry said all 12 adolescents had been discharged from hospital care for home treatment and that their health problem had soon passed.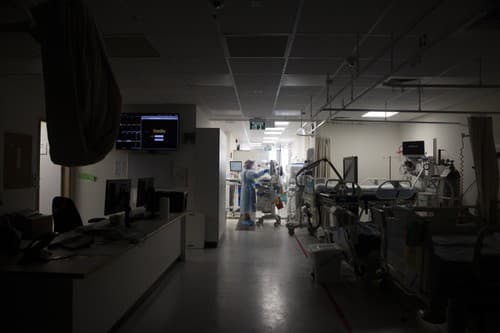 Source: SITA / AP Photo / Maya Alleruzzo, File
She added that the risk of myocarditis is less likely in older age groups and almost negligible in women. The chance that this rare condition would occur was significantly higher in people infected with the coronavirus than in people who had been vaccinated.