The transition to electric motors is more challenging for supersport manufacturers than with mainstream brands. They would like to delay.
Photo: Lamborghini
Lamborghini – V12 engine Italian supersports manufacturers are trying to exempt the internal combustion engine exemption. While electrical technology will not be suitable for them.
We will no longer ban the production of cars with internal combustion engines. However, the exact date is not yet known. There is talk of 2035. However, it has not yet been approved. The biggest scare is for manufacturers of supersports, in which gasoline literally circulates in their veins. Although they do not avoid electrification, they are not convinced that electrical technology can replace the classic one. The batteries are still heavy and the range is limited. Thus, for example, Ferrari and Lamborghini lobby for an exception to this ban.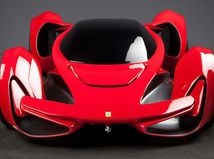 Read more Ferrari is planning an electric car. Whether it will be a super sport, however, is questionable
And they seem to have found understanding on the part of domestic politicians, which is not true. According to Bloomberg, they were defended by Roberto Cingolani himself, the Italian Minister for Ecological Transition. This is probably not surprising, as he previously served on the board of directors of Ferrari, one of the treasures of the Italian automotive industry and, ultimately, of Italy as a whole. Cingolani confirmed that negotiations are currently underway with the EU Commission, which is working on the effects of the ban on internal combustion engines on sports car manufacturers.
Read more Incredible: Lamborghini develops a new 12-cylinder. It's a real provocation!
"These carmakers need specific technologies and they also need batteries," Cingolani said, adding that supersport manufacturers operate differently from manistream carmakers. In addition, they produce significantly fewer cars, so their negative impact on the environment is not as significant. They will not even be able to benefit from the range of batteries that will be the product of the upcoming Italian battery gigafactory. An exception or at least a postponement of the ban would therefore come in handy for brands such as Ferrari, Lamborghini, Maserati and Pagani.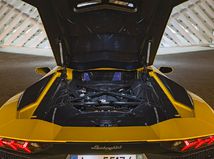 Read more Already Lamborghini. By the end of 2024, all models will be electrified
Nevertheless, they do not lose the transition to electric propulsion. For example, Ferrari will introduce the first electric model in 2025. Competitive Lamborghini is also preparing for extensive electrification, but first in the form of hybrid technology. The clean electric car is said to come in 2025, but with the production of models with an internal combustion engine running for as long as possible. Later, Lamborghini is offered the opportunity to use the electrical technology of the Croatian company Rimac, which is largely owned by the VW Group through the Porsche car company.