The survey was carried out by the Median SK agency for RTVS. If the parliamentary elections were held in September 2021, the party would win them, according to these results Voice-SD with a gain of 16.3%. He would finish in second place Smer-SD (12.7%) and the third would be a coalition SaS (12.3%), which is probably fighting for the second place with Smer. The survey was conducted from 31 August to 6 September 2021 on a sample of 1,018 respondents.
OĽaNO in fourth place, ĽSNS will probably replace the Republic
A total of seven entities would get into the National Council, while the strongest movement from the 2020 OĽaNO elections fell to fourth place with 10% of respondents. Among the respondents, 8.6% would vote for Progressive Slovakia and 7.2% for the Boris Kollár Movement We Are a Family. The Milan Uhrík Republic Movement (5.4%), which was split from the ĽSNS kotlebovcov, would also be reworked into parliament.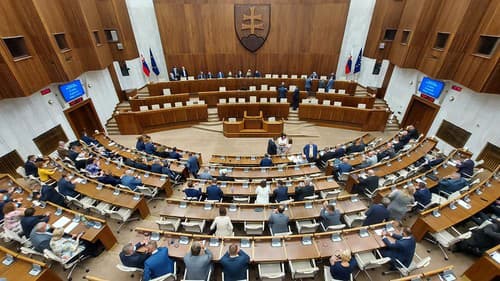 Source: Topky / Vlado Anjel
KDH and Alliance-Szövestég (also 4.8% each) would end up below the 5% quorum, and thus at the gates of parliament: as well as the current parliamentary parties: the coalition For the People (3.9%) and the opposition Kotlebovci-ĽSNS (3.3%). %).
Of the respondents, 69% said they would vote. Half of the respondents definitely answered yes and 19% rather yes. The possibility was not mentioned earlier by 7% of them and 24% certainly answered no.