EXCLUDED from RMC SPORT. With a note sent to the disciplinary committee of the LFP, which is due to rule on Wednesday, OM wants to demonstrate that the end of the match stopped against Nice could have tipped in its favor in the last quarter of an hour. With these arguments, the Marseille club does not want to hear about a Nice victory or a freeze without any points distributed.
On the eve of the decision, RMC Sport exclusively obtained a document that OM highlighted in its file presented to the LFP disciplinary committee for the incidents of the abandoned match in Nice. This is a note concerning the "timing of goals scored" by the Marseille club with Jorge Sampaoli at the helm. Objective: to show that it would be unfair to endorse the 1-0 score favorable to Nice, when the meeting could not go to an end.
"This note (…) aims to demonstrate that the period from the 74th minute (when the match was stopped in Nice) to the end of the match is particularly important in terms of goals scored and especially points gained ", writes the OM in the introduction of its document.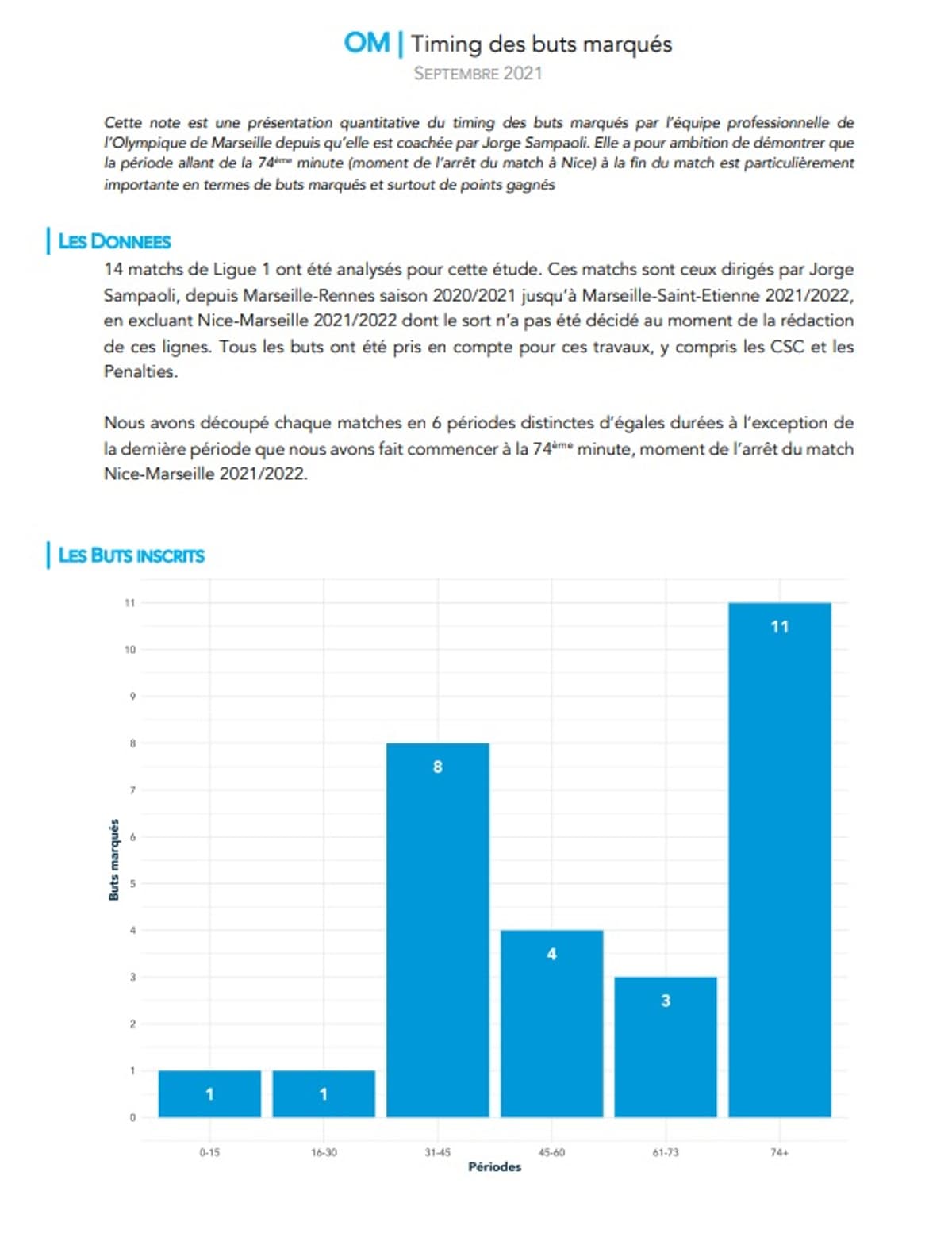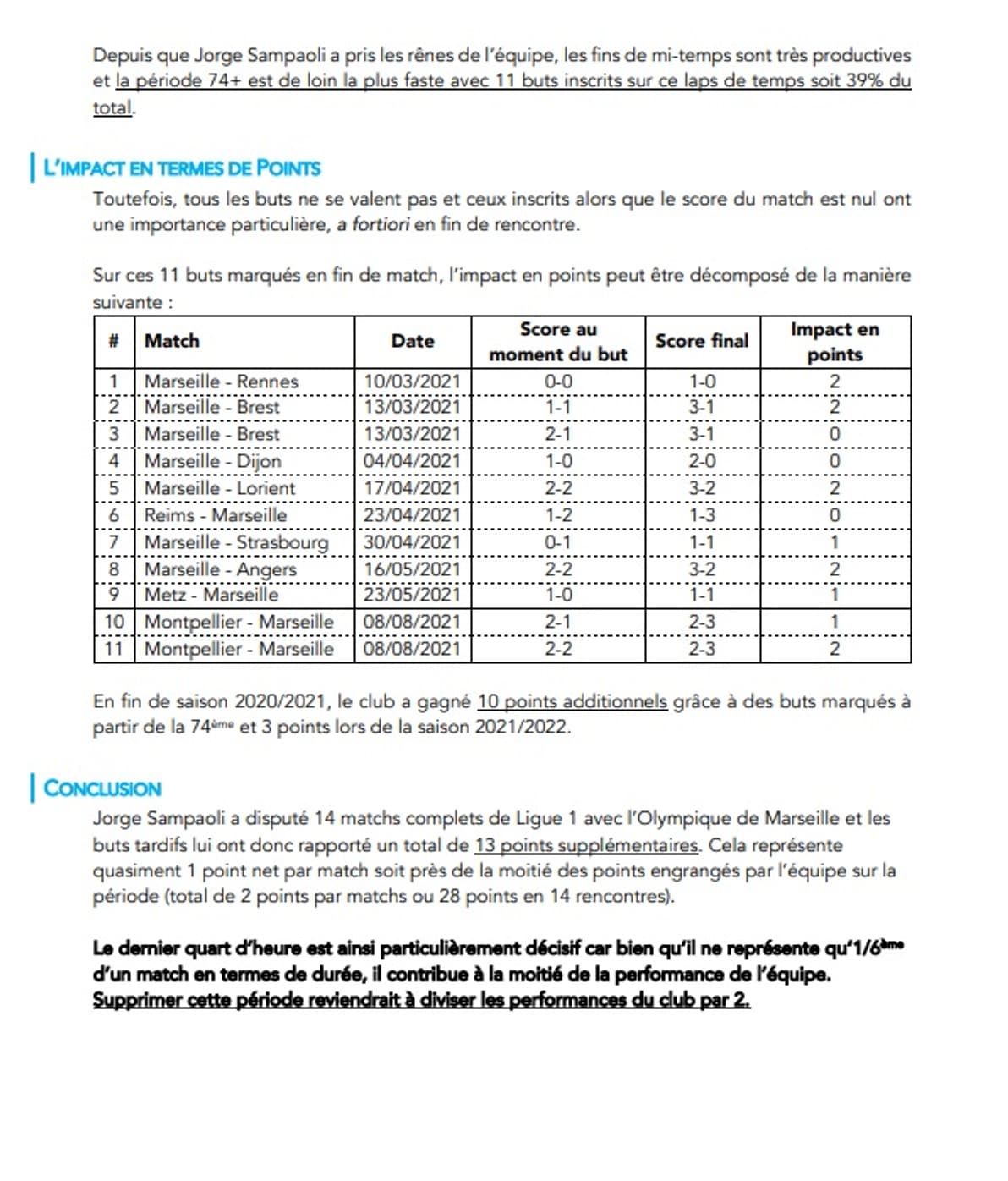 13 extra points thanks to late goals
The main argument is to explain, with supporting statistics, that Jorge Sampaoli's OM scored 39% of their goals in the last quarter of an hour. It is also specified that the team gleans on average half of its points in the last 15 minutes.
For its demonstration, OM took into account 14 matches. These are those led by the Argentine coach, not to mention the one against Nice. The methodology leads to this result: the late goals brought Marseille "13 extra points".
For example, Marseille-Rennes on March 10 was 0-0 when Michaël Cuisance scored the winning goal in the 88th minute. The French midfielder therefore gained two more points. Another example: Montpellier-Marseille at the beginning of August, with the two late goals that allowed them to go from a 2-1 defeat to a 3-2 success.
OM annoyed by the possible freeze of the match
The club notes that his late goals earn him "almost a net point per game, nearly half of the points earned by the team over the period". OM therefore draws the conclusion that "remove this period [de la 74e minute au coup de sifflet final] would mean dividing the club's performance in half ".
The hypothesis of a freeze of the match (no points distributed), mentioned Tuesday evening, greatly annoyed the Marseille leaders. They privately promise that they will be very vigilant over the decision that will be made on Wednesday. It is also clear that the arguments put forward show that they will not accept that the Marseille club have lost the match either.
Julien Absalon with Florent Germain