According to the head of the opposition party Smer-SD, Robert Fico, Lipšic is so disgraced that he called it a standard of dirt. According to him, he is a hypocrite who does not have an inch of skin on his face. He pointed out that he is the only special prosecutor in the history of Slovakia who was legally convicted. He came across Lipšic's accident in 2016, when he crashed and killed a pensioner at a pedestrian crossing.
He was given a suspended sentence and a ban on driving a vehicle, but, according to Fico, he was to go to prison as he had sent when he was Minister of Justice, who would kill a man behind the wheel. He also pointed out that when he was Minister of Justice, he was to file 90 appeals against drivers who killed pedestrians behind the wheel. Originally, the court was supposed to impose a suspended sentence on them, but allegedly Lipšic insisted that the court send them hard to prison. "But when the same thing happened to him, he was no longer a hero to tell the then Minister of Justice to appeal and send him to the bass." said Fico.
A loser who confessed himself
Fico then pointed out how Lipšic, when he was a lawyer and working for a law firm, had an agreed cooperation with a company belonging to Penta. According to Fica, Lipšic was to meet with Penta's representatives once a month at a given time, for which he was to receive a monthly fee of 7,000 euros. This was during the first year of the agreement with Penta.
Subsequently, during the second year, he wrote a total of five documents of 40 pages, for which he was to ask for 240,000 euros. Fico pointed to the case on Saturday afternoon, where he read an anonymized decision with initials and let people guess who it was. Lipšic then admitted on Sunday evening that it was him and that he wrote his view on the case. "Get away from it, you're just ashamed of us. You yourself wrote a long status where you confessed, idiot." said Fico. He called on Lipšica to resign. "Don't be surprised that there are innocent people in prison if there is such a lotor at the head of the special prosecutor's office. Don't be surprised that Slovakia is where it is," said Fico.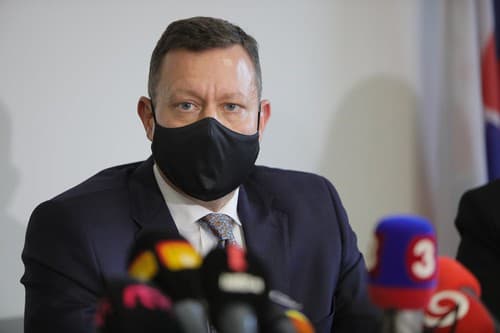 Source: Topky – Vlado Anjel
What is it about?
It all started on Saturday afternoon, when Fico posted a video on the social network with the alleged competition. In the video, he read from an anonymized decision, ie the initials used in it do not correspond to reality. It says that "Accused HG referred to the criminal law consultancy agreements concluded with the law firm L, in which it was agreed that the services of Company C would be adequately provided by AL" The reason why company C, which belonged to the accused HG, chose this law firm, should be that the aforementioned lawyer AL joined it, "Who, at the time, had almost no legal practice but had specific experience from his previous involvement in politics".
According to the accused, a fee of 7,000 euros with VAT per month was to be agreed for the lawyer and former AL politician, however, allegedly for the first year of cooperation, the lawyer did not provide the company with any written output. The following year, he had to provide the company with 5 documents in the range of 40 pages, while he was to ask for 240,000 euros. "It's a huge dilemma, please write who is behind the initials of HG, what company is company C and who is the famous lawyer with the initials AL, " Fico said at the end. However, the riddle was solved by special prosecutor Daniel Lipšic, who "met" in the description.
He admitted that from 2016 to 2021 he worked in one of the largest international law firms and since 2019 as its partner, while their clients also included companies from the Pneta Group's portfolio. "In 2017 or 2018, this law firm was approached by Mecom in connection with the representation of this company as a victim in proceedings before NAKA for a particularly serious crime of extortion. In addition, we were approached with a request to carry out analyzes for this company in the field of European law, " specifies Lipšic, according to which the company paid the office a monthly flat fee.
"I have never had any direct income from Mecom or any other company in the Penta financial group's portfolio. Never. Therefore, if Jaroslav Haščák mentions in his defensive statements "the reward for JUDr. Daniela Lipšica ", so it is demonstrably deceptive. In 2020, which was my last year in advocacy, the income from representing Mecom (in the criminal field) accounted for approximately 2-3% of the total criminal agenda of the company whose criminal team I led, " said Lipšic. However, he criticized public officials, who began to take over the allegedly absurd and untrue arguments of the defense in the case of the accused Jaroslav Haščák, Ľubomír Arpáš and Dana Arpášová.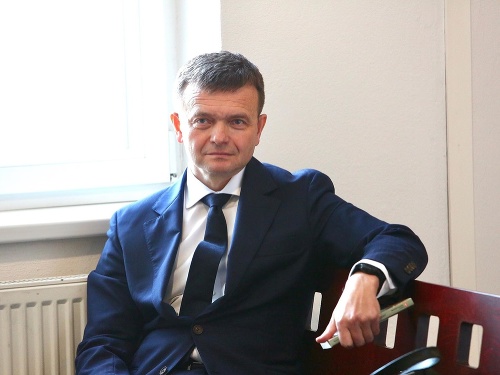 "No one could buy us. Even in 2018, when Jaroslav Haščák offered us an amount (!) Higher for representation in the Gorilla case than in the case of Mecom. Simply put, some things, and some people, you can't buy. Not justice, not me and my (former or current) colleagues. Proof of this is the fact that after taking up the post of special prosecutor, I filed a motion to file an appeal in the matter of release from custody of Jaroslav Haščák, " He concluded by saying that it was sad that Attorney General Maroš Žilinka had rescinded the indictment resolution, making it virtually impossible for the 5-member Board of Appeal of the Supreme Court, which was expected in the coming days, to decide on the justification of Haščák's prosecution.