VIDEO Milan Krajniak Press Conference:
By improving the 3rd pillar, Krajniak wants to introduce, for example, a personal pension product; after the new one, in addition to the employer and employee, the state would also contribute to the 3rd pillar. Through the legislation, the ministry also wants to expand the list of entities that could provide such a product.
From the reform of the 3rd pillar, for example, the Ministry of Labor expects that employers and people will have more options where they can save. "We promise that yields will be higher than at present," said Krajniak.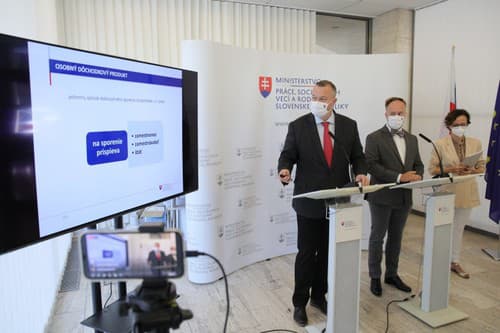 Source: Topky / Vlado Anjel
They were inspired by the Czech Republic
The State Secretary of the Ministry of Labor, Boris Ažaltovič, noted that as part of the improvement of the 3rd pillar, the Ministry proposed the introduction of a pension premium, in which they were inspired by the practice in the neighboring Czech Republic. Among the changes is, for example, the proposal not to pay health contributions from the employer's contribution to the 3rd pillar.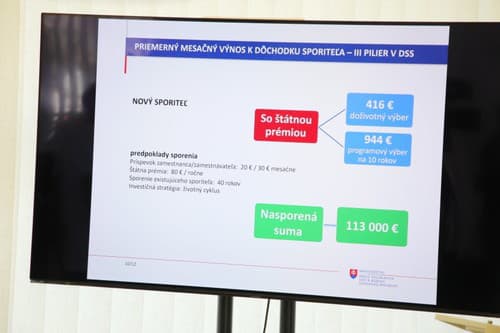 Source: Topky / Vlado Anjel