Interrupted in the 5th minute by the Brazilian health agency, the playoff match for the 2022 World Cup between Brazil and Argentina caused a scandal on a worldwide scale. The Argentinian press did not hesitate to hit the hated neighbor after this surrealist evening.
Messi and the Argentines in the misunderstanding.
The last two Copa Amrica winners in a remake of the final in July, Neymar against Lionel Messi, almost everything was gathered to attend a big game of the 2022 World Cup qualifiers. We finally had a standard scandal in mondovision between two of the biggest rivals in the history of football.
After only 5 minutes, the clash between Brazil and Argentina was stopped by the entry on the lawn of several members of the Brazilian health authorities. The latter accused Emiliano Martinez (Aston Villa), Giovani Lo Celso (Tottenham), Cristian Romero (Tottenham) and Emiliano Buendia (Aston Villa) for having violated the anti-Covid protocol. They would have provided fake news in the form to enter Brazil and would not have reported that they had been in the UK for the past 14 days as the country imposes a quarantine on those affected.
A scandal for the Argentinian press
A surrealist scene that made the Argentinian press jump. The country's major media did not hesitate to card the host of the meeting to denounce this masquerade . Ol is not, moreover, dead hand in speaking of Brazil as ridiculous world champion . In full view, a Brazilian agent entered the field after 5 minutes of play and the referee suspended the Clasico. With an absurd and spurious motive, they wanted to prevent four Argentinian Premier League players from playing .
Even sound of bell on the side of La Nacion, which estimates the behavior of Anvisa ridiculous , like Clarin. A health dispute has turned the Clasico Brazil-Argentina into a global scandal , specifies one of the main Argentinian dailies. El Dia and El Diario also show their incomprehension by illustrating their front page with explanations between the players, completely overwhelmed and also helpless in the face of a situation as unclear as it is ubiquitous.
Ridiculous and Circovid
Among the most scandalized newspapers is Hoy. The Buenos Aires general news media headline Ridiculous !!! with a photo of the two partners of Paris Saint-Germain, Neymar and Lionel Messi, heads down, divided between the desire to laugh or cry. El Ciudadano, newspaper of the province of Santa Fe, goes even further with an explicit title Circovid to drive in the last nail in the coffin. From now on, it will be FIFA to decide.
Ol – Brazil, world champion of ridicule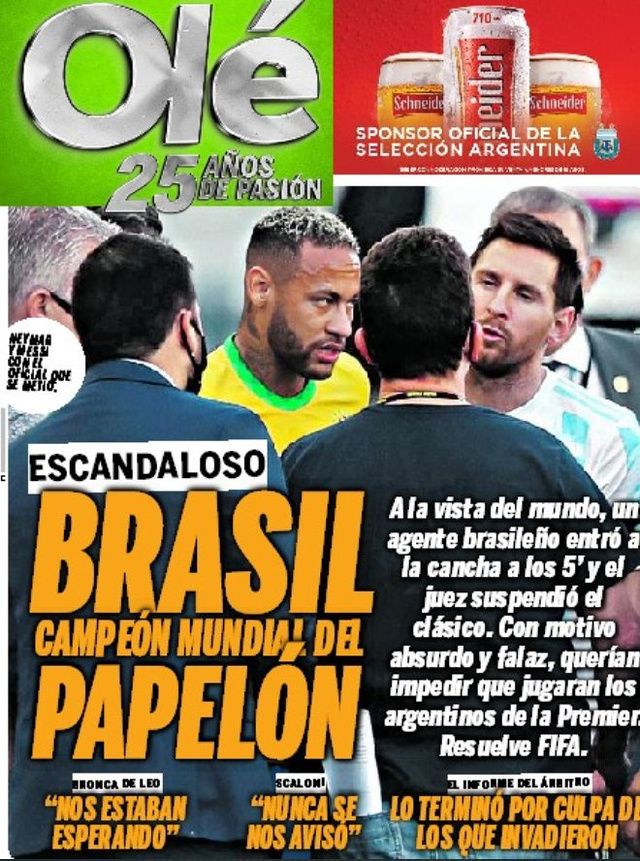 Hoy – Ridiculous !!!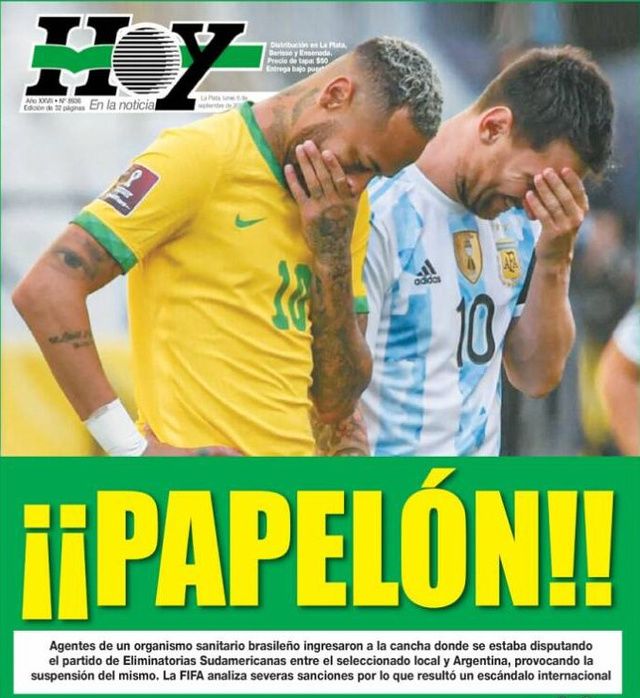 El Ciudadano – Circovid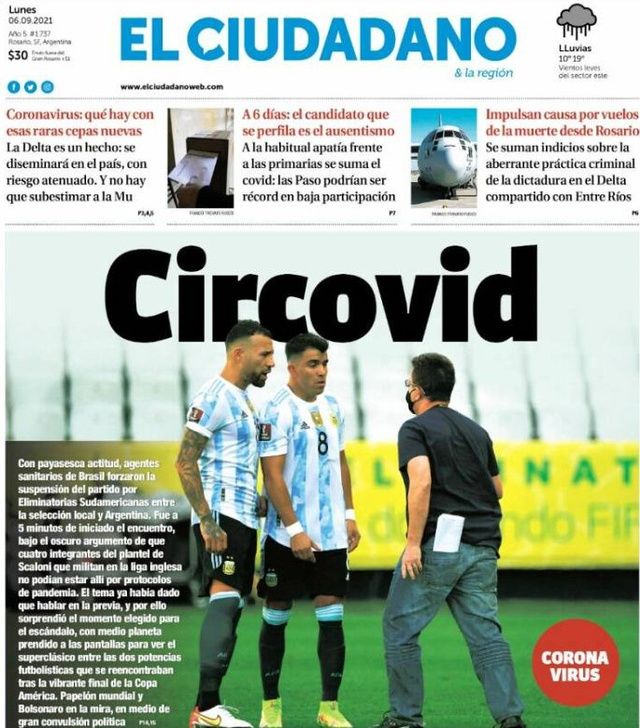 What do you think of the reactions of the Argentinian press? Do not hesitate to react and discuss in the area add a comment …