As Roberto Speranza, head of Italy's health sector, said, ministers are expected to agree on the text of the so-called Rome Pact during their two-day summit in the Italian capital, Rome.
The distribution of vaccines is crucial
One of the key commitments of this pact is a fairer distribution of vaccines to less rich countries, because vaccination is the right of all people, and not the privilege of just some of them, Speranza said.
Germany plans to provide 100 million doses of anti-cancer vaccines to the international vaccination campaign by the end of the year, German Health Minister Jens Spahn announced during the meeting. "This is the same amount (benefits) we have given so far in our country," Spahn noted that this contribution will help achieve the goal of vaccinating at least 40 percent of the world's population by 2022.
Prevention of future pandemics
The participants also discussed the prevention of future pandemics, how to better prepare for them, as well as better access to scientific information for the whole world. The purpose of the meeting is to send "a strong message of cooperation, solidarity and justice," said the organizers of one of the last ministerial summits before the October meeting of G20 leaders in Rome.
Recognition of national vaccination certificates
Russia has called on the G20 member states to begin mutual recognition of their national vaccination certificates. It is important to develop common procedures for cross-border travel of vaccinated people, said Russian Health Minister Mikhail Murashko. According to previously published information, Russia is negotiating with the European Union (EU) in this regard, but so far without result, recalls the DPA.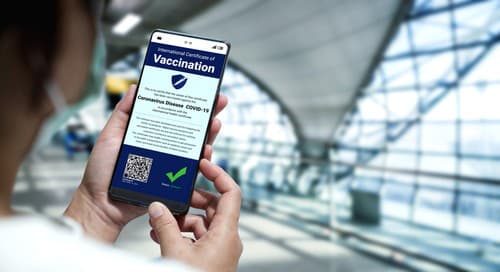 Source: Getty Images
At the summit, Speranza warned against the possible reintroduction of anti-epidemic measures if higher vaccination rates could not be achieved. "Either we revive the vaccination campaign, or … at some point it will be necessary to introduce measures from the past," said Speranza, quoted by the Italian daily Corriere della Sera.