Sunday's duel of the South American qualifier of the 2022 World Cup between Brazil and Argentina was interrupted after seven minutes for a dispute over the violation of pandemic measures involving four guest players.

TASR,
The truth

05.09.2021 21:50, updated: 23:57
Photo:

SITA / AP

,

Andre Penner
Lionel Messi and Neymar in a debate with hygiene workers during the interruption of the Brazil-Argentina match.

They did not finish the match and its fate will be decided by the International Football Federation (FIFA).
"Several officials came on the field and came into conflict with players and team members," AFP reported.
According to the AP agency, the Argentine players left the field and the national team informed on the social network that it would not continue the match.
The umbrella organization of the South American football CONMEBOL later stated in an official statement that the match was interrupted by the decision of the main referee and its fate will be decided by FIFA:
"The referee and the match delegate will submit a report to the FIFA Disciplinary Committee, which will decide on the next steps.
The World Cup qualification is a competition run by FIFA and all decisions are the sole responsibility of FIFA. "
The intervention of police officials provoked a dispute over four Argentine players from British clubs – Emilian Buendiu, Emilian Martinez (both Aston Villa), Cristiano Romero and Giovani Lo Celsa (both Tottenham Hotspur).
Romero, Lo Celso and Martinez started the match with the visiting team.
According to the Brazilian authorities, the four provided false information when entering the country.
Special conditions apply for arrivals from the UK, India and South Africa, including a 14-day quarantine upon arrival.
"Players arriving from Caracas to Guarulhos have stated that they have not been in any of the restricted countries for the past two weeks," the DPA quoted Anvis Health as saying.
However, the Office has information that four players were in the UK during the period and did not report it.
"The order has been investigated for possible violations of pandemic measures and other sections of the criminal code," Anvisa said in a statement.
According to the head of the Brazilian health agency Antonio Barru Torres, a quartet of Argentine players is facing a fine and deportation from the country for non-compliance with pandemic measures.
The four authorities ordered a quarantine before the duel, but the players did not respect it and three of them finally entered the match.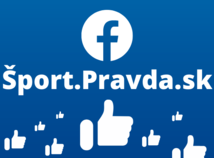 We pay attention News, discussions, comments … Join us and follow our FB page Šport.Pravda.sk