"Of course, it's not just about technology, but also about pilots, their art and heroism," said Kollár, who thanked the pilots and pilots for their work in connection with the evacuation operation in Afghanistan. The Minister of Defense Jaroslav Naď (OĽANO) also joined the award. According to him, the extremely demanding actions in the previous days in Kabul, Afghanistan, clearly showed the importance of the Slovak Air Force. "Hat down, as you did," paid tribute to soldiers assisting in the rescue of dozens of people with ties to Slovakia.
Both congratulated the event on the occasion of its 10th anniversary. Naď emphasized that with the participation and program of Saturday's 10th year, SIAF is one of the unique events of its kind. The Speaker also commemorated the 40th anniversary of the Očovskí bačovia acrobatic group.
SIAF International Aviation Days are held after a one-year hiatus caused by a pandemic, their venue is for the first time the airport in Kuchyna na Záhorí. "Activities such as the SIAF Aviation Days are a welcome opportunity for us to show our capabilities to the public in a different light than the long-term deployment of our forces to help the population." said the Chief of the General Staff of the Armed Forces (OS) of the Slovak Republic Daniel Zmeko. He added that a total of up to 500 members of the Armed Forces of the Slovak Republic are participating in the event.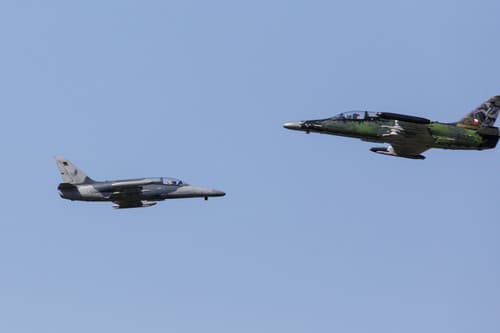 Source: TASR – Dano Veselský
Thirty flight demonstrations
During the two-day event (September 4-5,), ​​30 flight demonstrations and more than 40 static demonstrations on the ground are prepared for the public. The event is attended by 13 countries around the world. The Ministry of Defense presents at the event almost all aircraft of the Air Force of the Armed Forces of the Slovak Republic. In addition to UH-60M Black Hawk and Mi-17 helicopters, C-27J Spartan military transport aircraft, L-39 Albatros jets, L-410 Turbolet aircraft and MiG-29 fighters, it will also demonstrate static demonstrations of military and ground equipment, armaments and equipment. .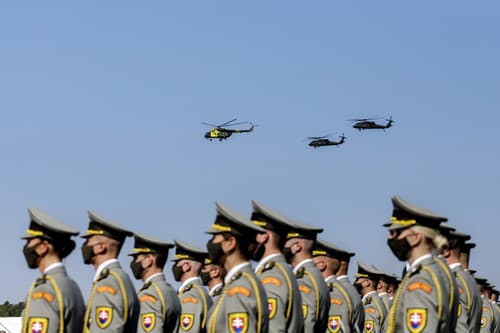 Source: TASR – Dano Veselský
The safety of visitors is supervised by the police officers of the Regional Directorate of the Police Force (KR PZ) in Bratislava, and the public order by the police officers of the KR PZ in Bratislava. The situation in road traffic is directed and coordinated by traffic police officers, who will guide it in case of complications in traffic. "In this way, we are asking citizens to be considerate, to follow the instructions of the police and to follow the so-called 'rescue alley' in road traffic," called the Presidium of the PZ SR on the social network.