The surprise lived up to expectations, Friday, September 3, at the US Open. Two of the tournament's big favorites, world number 3 Stefanos Tsitsipas, and defending champion Naomi Osaka were knocked out in the third round by two young 18-year-old players, Spaniard Carlos Alcaraz, for Tsitsipas and Canadian Laylah Fernandez, for Osaka.
In tears after her elimination, Naomi Osaka announced "Take a break". Without being ultra-domineering, the Japanese nevertheless approached victory at the end of the second set: she led 7-5, 6-5 serve to follow. But she was unbreaker by committing big unforced errors.
Counter performance
With a set everywhere, Osaka, prostrate in her chair between side changes, towel to her face, never managed to get back into her match. And she bowed 7-5, 6-7 (2/7), 6-4.
A huge underperformance from the one who was aiming for a third coronation in four years at Flushing Meadows, where she however arrived without major benchmarks, after a hard summer which had so far been summed up in two lost knockout stages. : at the Tokyo Games, of which she was however the big favorite at home, and in Cincinnati, two weeks ago.
Naomi Osaka, who had done the dead end on Wimbledon, thus appeared next to his tennis, three months after his resounding package before the second round of Roland Garros, where she had created controversy by refusing to answer questions from the media. She was then explained by revealing to suffer from anxiety and to have crossed "Several depressive episodes".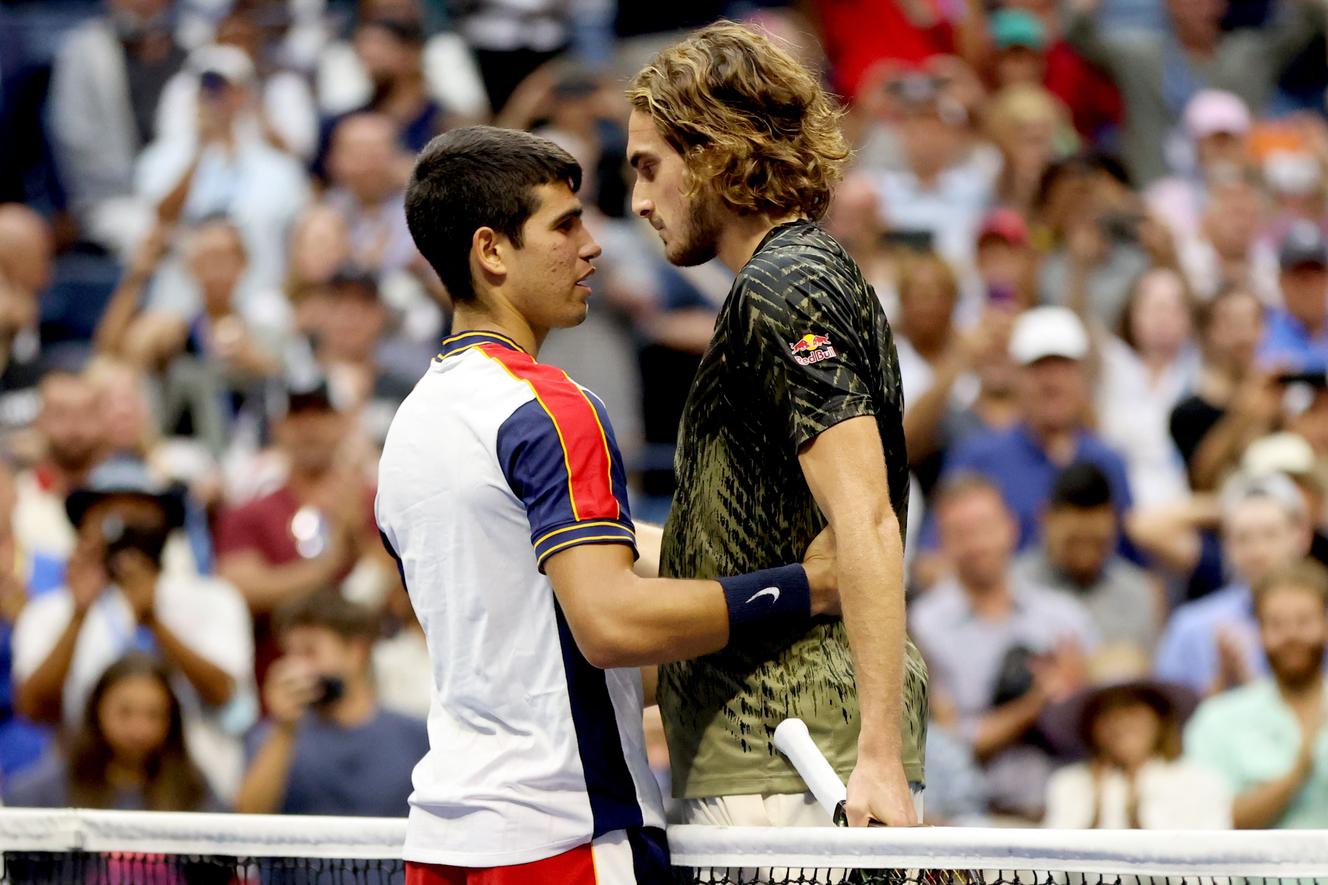 The other big sensation of the day happened earlier on Arthur Ashe Court. Carlos alcaraz offered himself the scalp of the Greek Stefanos Tsitsipas in an electric match: 6-3, 4-6, 7-6 (7/2), 0-6, 7-6 (7/5). A fight of more than four hours which saw the outbreak in mondovision of the one that many observers present as the future Nadal.
Alcaraz, who collapsed with emotion on the court, was then congratulated by Tsitsipas, ensuring "100% that he can claim the Grand Slam titles".