"Istropolis is not a family house, apartment building or administrative building. It is a cultural and social congress center that is part of Bratislava. We have been expecting a written guarantee from the investor for several months, under which he undertakes that Istropolis will be replaced." stated Kusý, who according to his own words, after experience from other projects, does not have such confidence in visualizations.
He does not consider the requirements to be exaggerated or inadequate. The city district is willing to back down from the requirement to build a municipal kindergarten, but the management of the city district is required to comply. This is, for example, a condition for building a cultural, social and congress center in the first phase of the project, to which the developer should commit himself even under the threat of sanctions. Another of the conditions presented by the mayor last year is the preservation of several important artifacts or trees and greenery, which the city district will consider valuable. The city district together with the capital should also have the opportunity to comment on public space.
"It is my duty to make these demands, and I will do my utmost to ensure that these demands are met. I do not consider any of them to be exaggerated and inadequate." said Kusý. He is ready to negotiate them "indefinitely", ie until they are fulfilled. However, he admitted that, after his own experience, he would in no way declare that he would not sign the demolition permit until the requirements were met.
The mayor also stressed that the new socio-cultural and congress center at Trnava Mýto should be built regardless of any financial assistance from the state. The question of where to build the National Cultural and Congress Center (NKKC) is still open. "The new center must be built regardless of whether there will be state financial aid," added Kusý.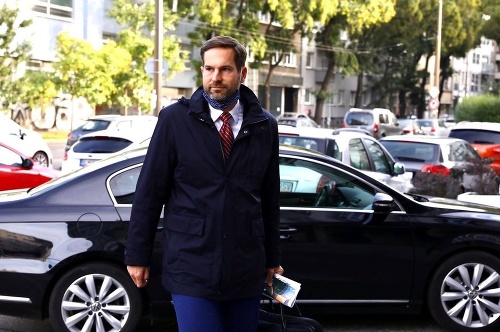 Source: Topky – Ján Zemiar
The investor does not resist
The investor does not oppose the discussion on the raised requirements. "We are registering the conditions of the mayor, which were heard today, and after their internal analysis, we are ready for a discussion with the intention of bringing the best possible solution for the inhabitants of the city district and the whole of Bratislava," said Martin Šramko, CEO of Immocap Group.
At the same time, he noted that since the acquisition of the House of Trade Unions in 2017, the company has publicly declared the preservation of the cultural and social function in the area and the enlargement of the Trnavský mýto site, which has been dilapidated for years. "During almost four years of preparations, we strive to set such parameters of the project that Bratislava will acquire a modern public space and a representative cultural and congress center, of which we will all be proud." assured Šramko.