And one more. Alexandre Lloveras and Corentin Ermenault brought the French team its fifth gold medal at the Tokyo Paralympic Games on Tuesday, August 31, by winning the tandem road time trial.
Vice-world champion of the specialty, the French pair associating the cyclists Alexandre Lloveras, visually impaired from birth, to the former professional Corentin Ermenault, won in front of the Dutch pair of reigning Paralympic champions with just under seven seconds d advance for a course of 32 km.
The French duo, created only in November, left frustrated with their fourth place on the track in the individual pursuit. They were aiming for gold at the Izu velodrome, with the help of Corentin Ermenault, bronze medalist in pursuit at the last World Championships for able-bodied people.
This is the first Paralympic Games for 20-year-old Alexander Lloveras, who only came to cycling in 2018 after practicing high-level athletics. He explained last week that he had "Stars in the eyes" by learning of his association with Corentin Ermenault, 25, former professional peloton within the Vital Concept team, who had confided to have "Burns out the bike" before finding his way back with Alexandre.
Three more time trial medals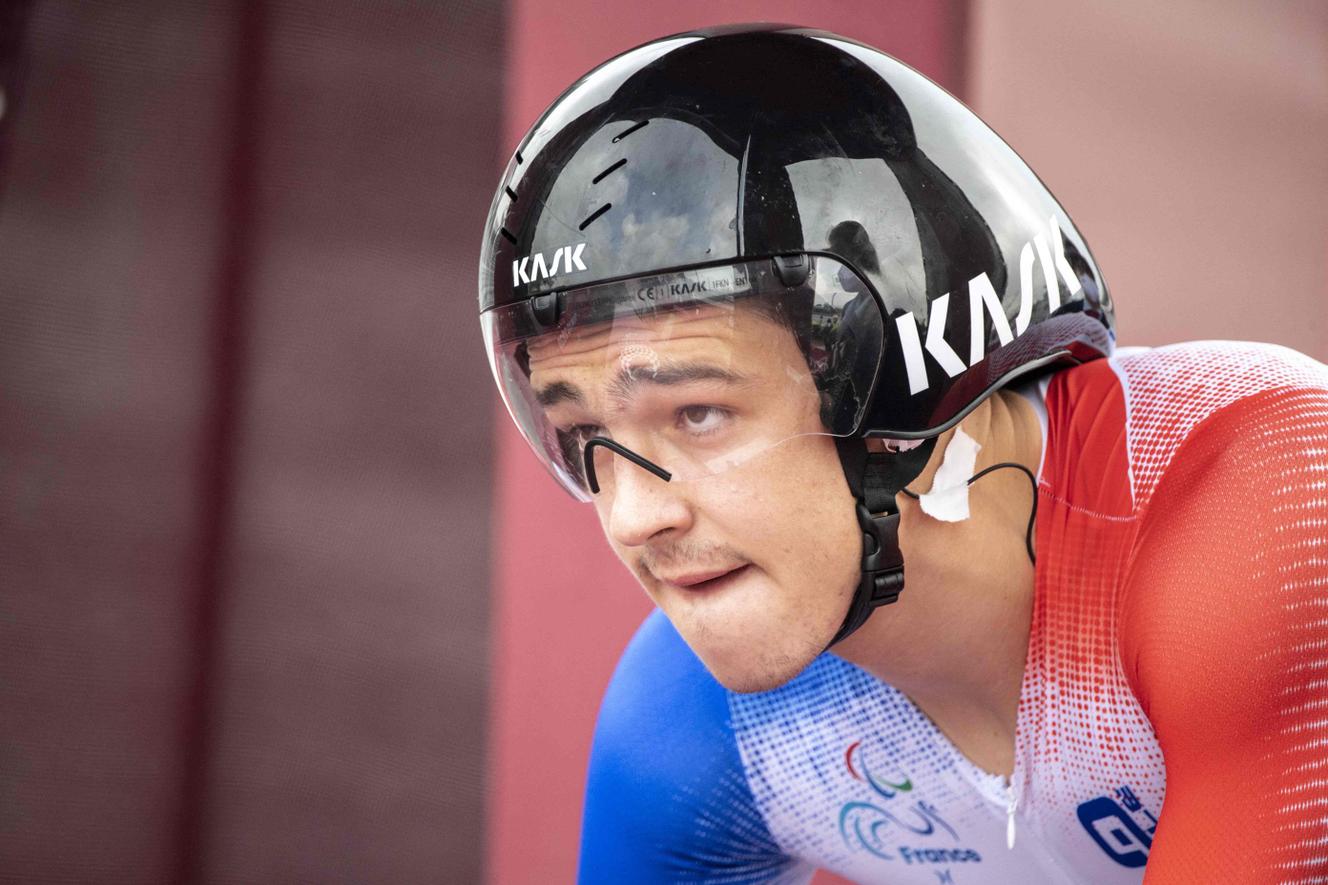 Still in cycling, France won three more medals on Tuesday. Loïc Vergnaud, a 42-year-old paracyclist, won silver in the road time trial in the H5 category. The Roannais, vice-world champion in 2021 in time trial and road race, logically bowed to the Dutchman Mitch Valize. He is ahead of Irishman Gary O'Reilly.
A little earlier, another Frenchman, Alexandre Léauté, completed the collection. Already gold medal in the C2 pursuit and silver in the kilometer time trial, he won bronze in the C2 road cycling time trial. Same metal for Florian Jouanny in the H2 time trial, bringing the total of French medals so far to 32. Monday, table tennis player Fabien Lamirault offered France his fourth gold medal.
Our selection of articles on the Tokyo 2021 Paralympic Games
Find all our content on the Tokyo Paralympic Games, from August 24 to September 5: