VIDEO: This is what it looked like at the 2nd wedding of Sisa Sklovská and Juraj Lelkes
Sisa Sklovská and Juraj Lelkes were married for the first time on 15 January 2011. In January, they celebrated the 10th anniversary of their wedding and planned to renew their marital vows on that very day. However, the coronavirus pandemic and the ordered nationwide lockdown did not allow them to do the party in full parade.
They waited for the date of August 27. However, he also had a special symbolism for them – the groom celebrated his 70th birthday and the bride his name day. And, as expected, the couple's second wedding was spectacular. Sisin was first impressed by the outfit.
For the second time, she did not dress in white, but chose a red robe from designer Jana Pištejová. She complemented it with a massive extravagant tiara studded with red stones. And even a simple "I promise" Sisa didn't just say it, but she started singing the song I will always love you by Whitney Houston.
The first dance of the re-sealed couple followed. And just as brides' dresses or promises were special, so their choreography was unconventional. No waltz took place, but the pair enjoyed movements in which they sometimes looked like fluffy peacocks.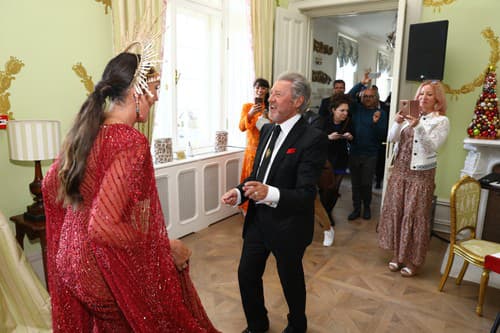 Source: Ján Zemiar
But the main thing is that the couple fully enjoyed their second wedding and that it was the way they dreamed. We congratulate them on their renewed promises and wish them many more peaceful years of living together. A long and harmonious marriage is rather a beautiful exception nowadays.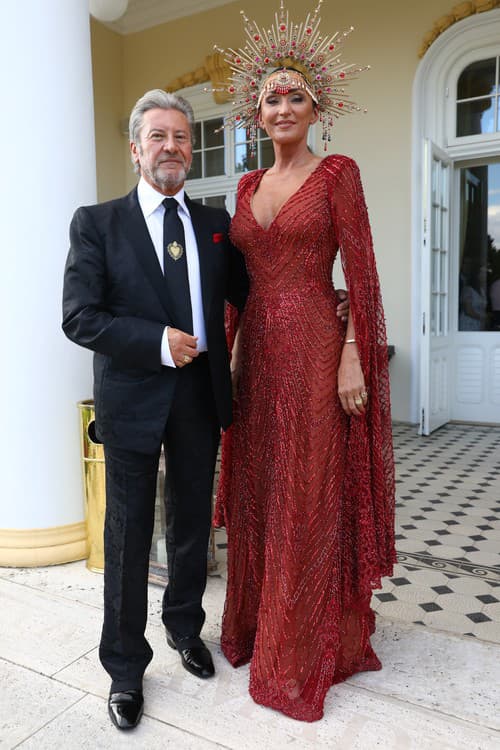 Source: Ján Zemiar