Researchers filmed a large terrestrial turtle in the Seychelles hunting and then consuming young birds.

ČTK,
The truth

08/28/2021 06:00
This is the first documented case of hunting a giant tortoise, which is considered an herbivore. It also surprised the scientists themselves, wrote The New York Times.
"It's absolutely surprising and quite scary," said ecologist Justin Gerlach of University of Cambridgewho made the discovery. Although these turtles are thought to be herbivores, they sometimes enrich their diet with snail shells or bones from dead animals. So far, it has only been speculated that they could actively hunt. According to Gerlach, rumors circulated that turtles sometimes chase young seabirds that have fallen out of their nests.
But the shots he released show that these turtles are actively hunting. The new behavior may have been caused by an unusual combination of a huge colony of fishermen nesting on Fregate Island, where the video was filmed and turtles present. Fishermen leave behind fish scraps and weak young and turtles could adapt to the new situation, "Gerlach said in a study published in a scientific journal Current Biology.
Read also Scientists have discovered the remains of a hitherto unknown four-legged whale ancestor
"What he revealed is quite a mystery," said James Gibbs, a herpetologist at the Galapagos Conservancy, who was not involved in the research. Gibbs has been studying the behavior of turtles in the Galapagos for 30 years and states that these reptiles have built interesting relationships with birds on the islands.
"Turtles sometimes get up, stretch all their limbs and tails, and allow the pinks to get rid of the ticks. Over the years, I've heard that sometimes they fall, pinky smash and eat. But they were anecdotes, I spent many years there and I never saw it, "said the herpetologist.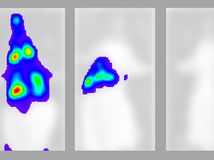 Read also In the video, they captured the spread of coronavirus in live animals for the first time
According to him, however, it is clear from the video that the turtle in question did not hunt for the first time. Her tongue was tucked in and her eyes narrowed, as if she knew she could be in danger from prey. Turtles usually eat with their tongues out.
According to Gibbs, a possible solution to the mystery is the fact that the tortoise in question is a female. The islands often lack the sources of calcium that turtles need to form eggs. The turtle could resort to hunting to ensure the survival of the next generation, the scientist added.