Egyptian archaeologists have discovered the fossil of a new species of whale, of the amphibian class, dating back 43 million years in Fayum, south of Cairo, a member of the research team said on Thursday (August 26th). , on Egyptian television.
"This is a species that was not known" scientists, said Hicham Salam, professor of paleontology. "This is the first time that an Arab research team (…) has been tasked with documenting such a discovery", he added.
The new species of whale, which was over three meters tall and weighed around 600 kilograms, was named Fioumicetus anubis, name derived from its place of discovery, Fayoum, and the god Anubis, one of the oldest Egyptian deities, protector of the dead and necropolises.
The fossil was found in the region of Fayum, a part of Egypt once covered by a sea, where the Valley of the Whales is also located, which contains remains of fossils "Priceless", according to Unesco.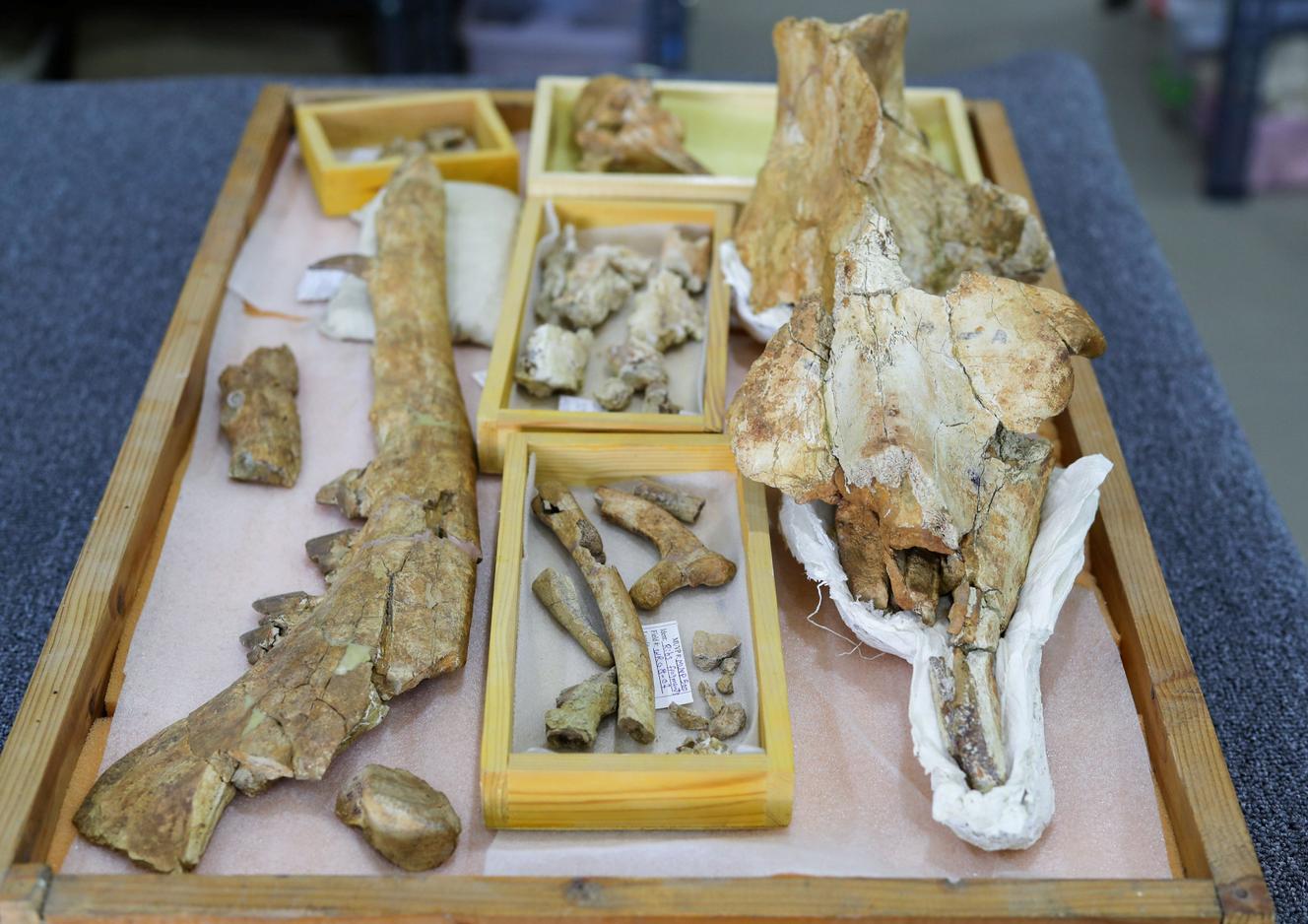 A "big predator"
"The whale had both the ability to walk on dry land and to swim in the sea", said the Egyptian environment ministry in a statement released Wednesday. The ministry explains that this discovery testifies to the evolution of whales, which were land mammals before becoming marine mammals.
"An anatomical study of the fossil shows that this new species of whale is completely different from other already known species", adds the ministry. The mammal was a "Large predator with large, powerful jaws" which allowed him to "Control the environment in which he lived".
In addition to the Ministry of the Environment, the Egyptian research mission was supported by the Ministry of Education, as well as by the University of Mansourah (northeast).
The Egyptian authorities regularly announce archaeological discoveries. In 2018, a team of scientists discovered the first dinosaur skeleton in Africa, dating back more than 75 million years.