ReportingThey are journalists, doctors, magistrates, civil servants… Nearly 3,000 Afghans have been evacuated to the Paris region and several provincial towns. A departure in urgency and destitution.
Traditional trousers, T-shirts and long tunics are drying at the windows of a hotel in the northern suburbs of Paris, in which 230 Afghans have been confined since Sunday, August 22. They were the passengers of the sixth Kabul-Roissy flight organized by the French army since the takeover of the Taliban. After the rotation scheduled for Friday, some 3,000 Afghans will have been evacuated to France and placed, for about forty ten days, in a dozen establishments in the Paris region, in Strasbourg, Lyon, Nantes, Clermont, Grenoble, and Lille.
The still damp clothes that dot the facade of this Ile-de-France hotel symbolize the urgency of the flight. Many left without a change of clothes, and until a healthy Red Cross shipment arrived in the middle of the week, we had to do some semblance of daily laundry in the sink, and wait for it to dry. .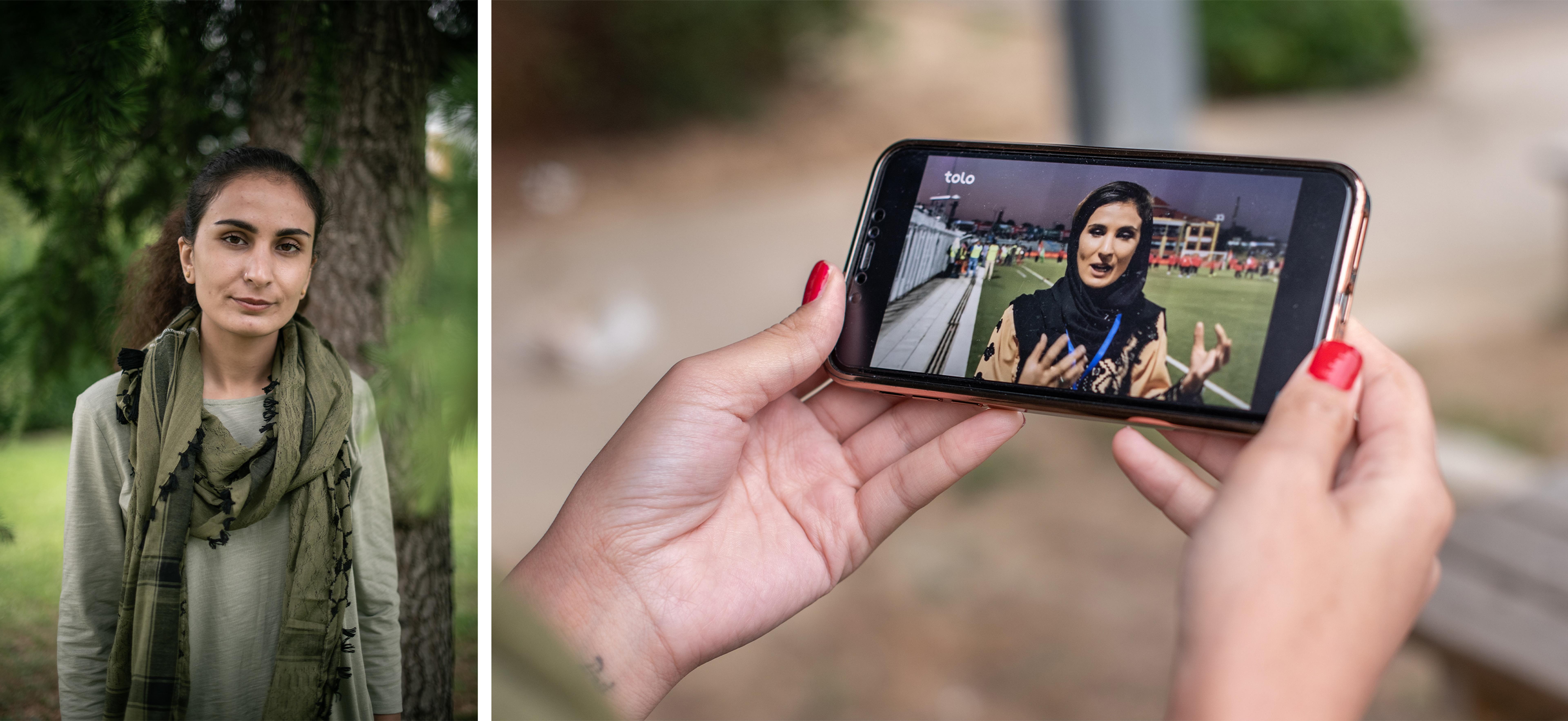 "When the Taliban arrived in Kabul, I made the decision to leave within an hour. I took my laptop, a jacket and nothing else. " Nargis Anwari, 24, is – was – a sports journalist for Tolo TV, which had launched a program to encourage the presence of women in stadiums. His face is known. "Taliban seek journalists and activists, she says. My mother said to me, "If you can go, go wherever." I left my family, of which I am the only financial support. I'm desperate, but at least the Taliban won't come and kill me here. "
"The flight of urban elites"
A police car stands guard at the entrance to the hotel. Exits, outside the building but not from the enclosure, are permitted from 10 a.m. to noon, and children and smokers are tolerated in the afternoon. At the end of the required quarantine, those who want it – but the procedure is unclear for many of them – will be able to register as asylum seekers, benefit from an allowance, and accommodation somewhere in France.
In the meantime, monotonous program: " To sleep. Wait. To sleep. Wait. " Idriss, 35, member of a theater company, works his patience alongside his wife Zahra and his two daughters (3 years and 5 months). "I played with German, French and Israeli actors, the Taliban doesn't like it. Now the theater in Afghanistan is over, the culture is dead. If I go back, what am I going to do? "
You have 70.32% of this article left to read. The rest is for subscribers only.