Firefighters said that after arriving at the scene, they conducted a survey and began extinguishing the fire of the aircraft, which engulfed in flames after falling to the ground.
"They managed to locate the fire, they are currently working on its elimination. At the time of the accident, there were 3 people on the plane, which the intervening members found without signs of life," they added.
Police and paramedics are also on site. "According to initial information from line 112, the crash took place near the Mokrý Háj section. After the crash, the plane was supposed to catch fire. The accident claimed 3 victims. It was probably a crew from the Czech Republic. We are checking all the circumstances of the crash." said the Trnava regional police.
The Aviation Authority was also called to the scene. They will provide more information when the situation in the investigation allows.
Our air force approached that it was a four-seater aircraft Evektor BUT 100-120IX Cobra VPR registration OK-MIH. They expressed their sincere condolences to the family and loved ones of the victims.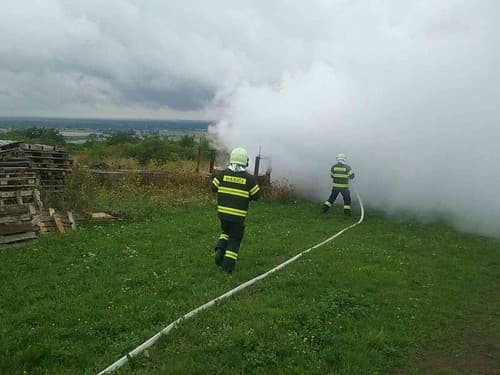 Source: Facebook / Fire and Rescue Corps