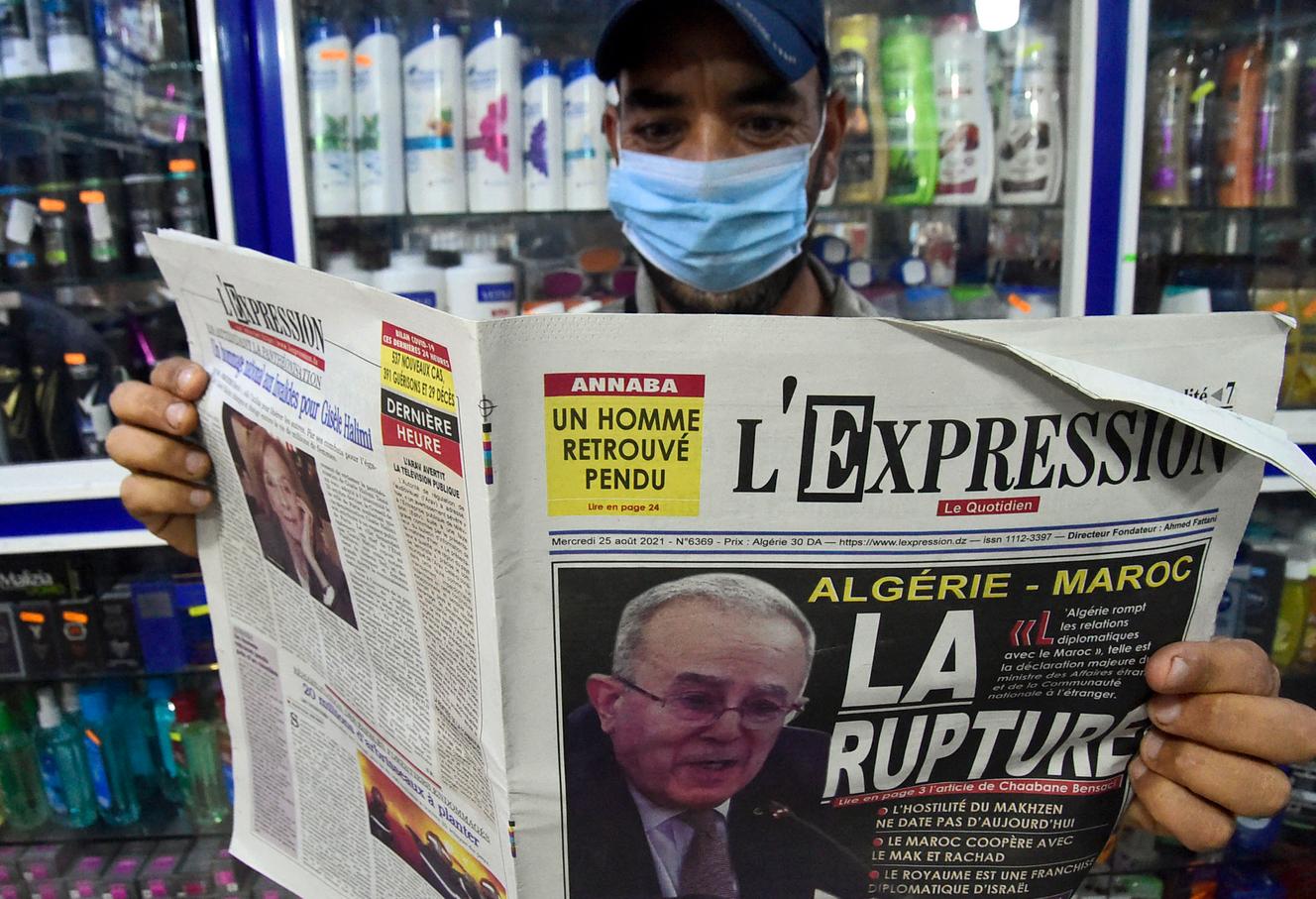 The Organization for Islamic Cooperation (OIC), the Arab League, Saudi Arabia and Libya called on Wednesday (August 25th) theAlgeria and the Morocco to "Dialogue" and at the " detention " at a time when the two neighboring countries are going through a diplomatic crisis.
After months of growing tensions, Algeria on Tuesday announced the severance of diplomatic relations with Morocco, citing "Incessant hostile acts perpetrated by Morocco against Algeria".
Based in Jeddah, Saudi Arabia, the OIC called on the two countries to "Dialogue to resolve any differences", according to a statement. The secretary general of the Arab League, Ahmed Aboul Gheit, for his part urged Algiers and Rabat on Tuesday evening "To show restraint and avoid further escalation".
Commenting on the deterioration of relations between the two heavyweights of the Maghreb, Saudi Arabia, a regional power, also adopted a conciliatory tone. "The kingdom (…) calls on the two countries to prioritize dialogue and diplomacy to open a new chapter in relations (…) in order to guarantee security and stability"Saudi Arabia's foreign ministry said in a brief statement on Wednesday.
On Wednesday evening, Libya lamented the crisis, calling on Algiers and Rabat "To restraint" and "To avoid escalation". In a statement posted on Facebook, Tripoli invited the two countries to "Cling to the common principles and objectives which led to the creation of the Arab Maghreb Union (AMU)".
"Completely unjustified"
Libya also called on members of the AMU, a regional body launched in 1989 and which brings together Algeria, Libya, Mauritania, Morocco and Tunisia, to meet on the sidelines of a meeting of ministers of foreign affairs of member states of the Arab League, scheduled for September 7-9.
Relations between Algeria and Morocco are traditionally difficult, mainly due to the thorny issue of Western Sahara.
Tensions were heightened in 2020 when former US President Donald Trump decided to recognize Rabat's sovereignty over Western Sahara, in return for normalizing Morocco's relations with Israel.
On Tuesday, Algerian foreign minister Ramtane Lamamra accused Morocco of having "Introduces a foreign military power into the Maghreb field".
In Rabat, the Moroccan foreign ministry regretted the decision "Completely unjustified" of Algeria, condemning a "Escalation logic" and rejecting "The fallacious, even absurd, pretexts which underlie it".