Almost five years have passed since one of Petr Sagan's many remarkable achievements. On Sunday, September 18, 2016, he won the title of European Champion.
Photo:

TASR / AP

,

Alexandra Panagiotidou
Soon after the title of European Champion, Peter Sagan won the world title again.

In Plumelec, France, he controlled the sprint ending of the mass start race.
He became the first cyclist in the elite category to do so. Previously, only riders under the age of 23 and juniors had a continental championship on the road.
"Were there not European Championships last year?" The then reigning world champion responded with a smile at the finish (he defended this title for the first time in a month).
On Sunday, September 12, he will perform again at the European Championships, this time in Trentino, Italy. He will stand at their start after three years.
He did not compete in the jersey for the European champion, as he was the holder of the rainbow.
"Since 2016, the European Championships have undoubtedly made great progress.
I don't know to what extent my victory contributed to this, but I am glad that I was able to add at least a small part to it, "Sagan told the portal. Cyclingnews.com.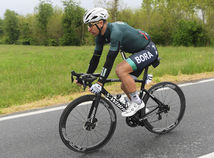 Read more An attraction for French fans. Sagan changes the program before the World Cup
"As for this year's event, I am sure that it will have a top level that will guarantee an exciting race," added a native of Žilina, who is returning to the competition for the first time after resigning from the Tour de France due to a knee injury.
He also underwent surgery and missed the Tokyo Olympics.
"My recovery is well under way. I train intensively to get back to the best possible level, "he said. He also published a video from the training on social networks:
According to foreign portals, the profile of the 179-kilometer ME track could fit him. However, he warns that it will not be an easy task.
"In races such as the European Championships, there are many factors that can affect them. Almost everyone is out of our control, "he thought.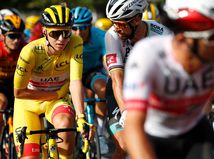 Read more Millions in a peloton. Sagana was dethroned by a young man with a dream contract
"Because of this, it's impossible to predict what it will look like. The only thing I'm sure of is that I will do my best and try to achieve the best possible result, "he said.
The winner of the Tour de France and the bronze from Tokyo Slovenian Tadej Pogačar, the winner Around Flanders Kasper Asgreen and the Belgian super-talent Remco Evenepoel also appear on the starting list.