US Secretary of State Antony Blinken announced at a news conference on Wednesday that the United States and its allies had evacuated more than 82,300 people from Afghanistan in recent days.

TASR

25.08.2021 22:12, updated: 22:57
Photo:

SITA / AP
US troops during the evacuation of Afghan residents from Kabul airport.

CNN reported. According to Blinken, there are still about 1,500 American citizens in the troubled country waiting to be evacuated.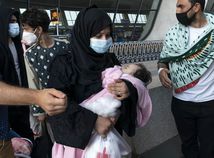 Read more The Taliban has promised to allow travel from Afghanistan beyond August 31
"Since August 14, more than 82,300 people have been safely evacuated from Kabul. In the past 24 hours (Tuesday through Wednesday), approximately 19,000 people have been evacuated aboard ninety American and coalition military aircraft, "Blinken said.
The head of American diplomacy added that about 4,500 American citizens left the country by Wednesday.
"Only the United States could organize and carry out a mission of this scale and complexity," the minister said.
According to Blinken, the Taliban militant movement will allow both Americans and Afghan associates to leave the country after August 31. The same was said on Wednesday by White House spokeswoman Jen Psaki.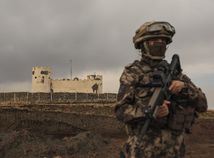 Read more Turkey has begun withdrawing its troops from Afghanistan
CIA secret missions
The Central Intelligence Agency (CIA) and the US military are conducting secret evacuation missions to rescue civilians outside Kabul using helicopters and ground troops. The Wall Street Journal (WSJ) reported.
"In recent days, the CIA has launched covert operations to rescue civilians in Kabul and beyond. American military helicopters are used for these operations, but the missions themselves are under the baton of the CIA, "writes WSJ.
German Army General Eberhard Zorn, meanwhile, said on Wednesday that 21 German citizens had been evacuated during such a night operation by American troops.
Concerns about IS
The Wall Street Journal added that air and ground operations outside Kabul Airport are currently considered dangerous.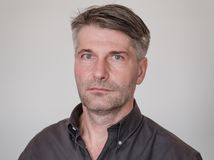 Read more The migration threat from Afghanistan: a fate for Europe
However, General Zorn, quoted by the DPA, said Taliban attacks were not imminent.
"The Taliban basically ensures safety around the airport through their checkpoints, but also in the case of convoys," Zorn said.
Concerns now prevail more about attacks by the so-called Islamic State and other terrorist groups. US President Joe Biden also spoke about this threat in a speech on Tuesday.