Turkey has begun withdrawing its troops from an airport in the Afghan capital, Kabul. Referring to Wednesday's statement from the Turkish Ministry of Defense, the AFP agency informed about it.
Photo:

SITA / AP
An illustration of a Turkish soldier on guard at the border with Iran in Van Province.

"The Turkish Armed Forces are returning to our homeland with pride that they have successfully completed the tasks entrusted to them," the ministry said in a statement. The ministry added that Turkish military planes had evacuated a total of 1,129 civilians in cooperation with soldiers from other countries.
According to two anonymous sources from the Turkish government, which were reported to by Reuters on Wednesday, the Taliban allegedly asked Turkey for technical support in ensuring the operation of Kabul airport after the departure of foreign forces. However, according to the Taliban's request, Turkish troops, like soldiers from other countries, must withdraw from Afghanistan by the end of August at the latest.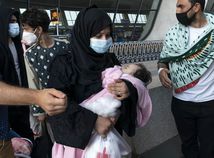 Read more The Taliban has promised to allow travel from Afghanistan beyond August 31
According to one of the pair of unnamed Turkish officials, the Taliban's demand for the departure of all Turkish troops will complicate any future mission. "Ensuring the safety of airport staff without the presence of the Turkish Armed Forces is a risky task," he said on condition of anonymity. He added that talks with the Taliban on the subject were continuing.
Interviews with the Taliban
The second unnamed Turkish official said that a final decision on the matter would be taken by 31 August, the day on which the expulsion of foreign forces from Afghanistan was to be completed.
Turkey was part of the NATO mission in Afghanistan. In recent months, according to AFP, he has held several talks with Taliban officials on various issues, including the protection of Kabul Airport following the departure of US and Allied troops. However, Reuters reported that Ankara gave up the plan last Monday due to the situation in the country, but also offered assistance to the Taliban if it so requested.
Ankara also announced last week that it welcomed the "positive messages" the Taliban had made to the international community since occupying most of Afghanistan, including Kabul.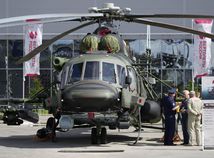 Read more The Taliban also seized more than a hundred Russian helicopters