The band Nirvana has a problem due to the successful album Nevermind. On its cover is a photo of a naked child in the pool, who is now an adult man. He claims that he never received compensation for the mentioned photo and that it is also a sexual abuse of a child, and therefore he sued the band.
Spencer Elden is the name of a man who in 1991 unknowingly became the face of the album Nevermind by the band Nirvana. He was a small child at the time, and being naked in the photo, he said the band had violated child pornography laws. For this reason, he sued the surviving members of Nirvana and also the survivors of Kurt Cobain, writes Insider portal.
>>> In the footsteps of Kurt Cobain: The front house of frontman Nirvana will become a cultural monument <<
Child abuse for commercial purposes

In addition to the band, Elden sued photographer Kirk Weddlea and the publishers under which the recording was released. Specifically, they are DGC Records, Warner Records, MCA Records a Universal Music Group.
The essence of his action is "sexual abuse of a child for commercial purposes". According to his own words, the album with his photo is one of the most famous carriers of all time, due to which he had lifelong problems such as permanent emotional anxiety, loss of income and psychological damage.
"Spencer's true identity and name are forever linked to the commercial sexual abuse he suffered as a minor. The resulting product has since been distributed and sold around the world, which continues to this day, "the official said in the official version of the lawsuit.
>>> Artificial intelligence has created a song that sounds like it was from Nirvana. In addition to music, it should draw attention to mental health <<
He received no compensation

Neither Elden nor his parents ever agreed to use his photo or likeness. In addition, they never received any compensation for it. Although Elden himself posed again several times to commemorate the notorious photo, he said in an 2016 interview that his relationship with the album cover had changed.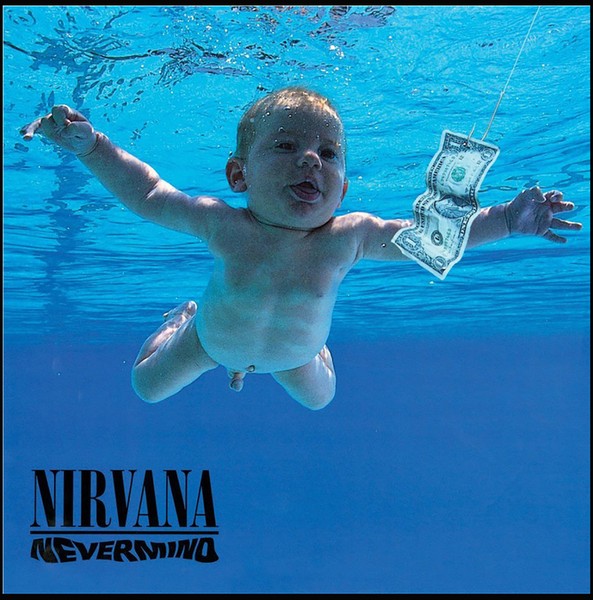 Photo: Northfoto

"I've been wondering lately, what if I wasn't okay with everyone seeing my cock? But in reality, I didn't even have a choice, "Elden explained at the time, explaining why he was now suing the band, the photographer and the label.
________________________________
SEE ALSO OUR VIDEO: