The vaccine lottery fulfills its role. Its priority was to reward the vaccinated, the mission to promote vaccination is mainly the Ministry of Health (MH) SR. This was announced on Wednesday after the government meeting by the Minister of Finance Igor Matovič (OĽANO), stating that it is an effective minute.
Photo:

TASR
Deputy Prime Minister and Minister of Finance Igor Matovic

"The lottery has never been announced as a means of increasing vaccination. The lottery was announced as a means of rewarding the vaccinated, "Matovič stated. He thinks that it is very effective minute money, because the vaccinated people, according to him, will save the state budget hundreds of millions of euros.
VIDEO: Matovic on vaccination lottery: I haven't had time to register yet.
However, according to him, the new proportion of people who will be vaccinated for this will not be "significant". "The number of new vaccinees is not rising even in connection with the pope in Slovakia, so what such a lottery can be and compares with the pope," said the head of the Ministry of Finance. At the government meeting, he also expressed the conviction that Slovakia is not doing the right thing in the way it is preparing for the third wave of the pandemic. "I think we are taking a lot of risks and someone seems to have decided that we are going to defeat Slovakia," says Matovič.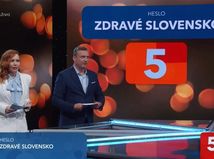 Read more The vaccine lottery did not cause a sensation. Data experts evaluate her success, what has she achieved?
At the same time, he noted that the Ministry of Health was asking for money for the campaign, while the Ministry of Finance wanted a plan and a proposal for a new campaign from him. "In the meantime, we have provided the money to the ministry and the ministry has not launched any new campaign, as far as I know," he added.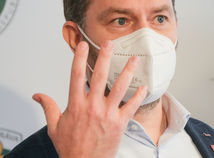 Read more POLL: The government bet on a cover-up maneuver with a vaccination lottery. He takes people as shoes and tries to overwhelm them
In connection with Mrs. Zuzana, who lost 400,000 euros in the lottery due to the slower internet, he said that according to him she has a moral right to win, because she fulfilled everything that was required. He added that he was waiting for the final opinion of lawyers. "The legal department of the Ministry of Finance is preparing a final opinion on whether we can give it a prize or not," he said, adding that they could give an opinion this week.