The efficacy of the mRNA vaccines from Pfizer / BioNTech and Moderna against coronavirus dropped from 91 percent before the delta variant to 66 percent after the delta.
This is the result of an extensive study by American health experts, published on Tuesday. The information was provided by the AFP news agency.
The US Centers for Disease Control and Prevention (CDC) has been studying the effects of both vaccines in real life since they were first approved for use by healthcare professionals and first-line people.
Thousands of these workers in six U.S. states tested each week and during the onset of symptoms of COVID-19, allowing researchers to estimate the effectiveness of symptomatic and asymptomatic infection.
Read also Scientists have found lions in Siberia who lived tens of thousands of years ago
After evaluating the rate of infection among vaccinated and non-vaccinated people and the amount of time they were monitored, in the initial phase of the study from 14 December 2020 to 10 April 2021, the researchers estimated the effectiveness of the vaccines at 91 percent.
During the weeks to August 14, when the coronavirus variant delta became predominant, the efficacy dropped to 66 percent.
The study's authors made a number of warnings in the report, such as that vaccine protection will disappear over time and an estimate of 66 percent are based on a relatively short study period with a small number of infections. "Although these preliminary findings show a slight reduction in the efficacy of covid vaccines, the maintained two-thirds reduction in the risk of infection emphasizes that covid vaccination remains important and provides benefits," the authors wrote.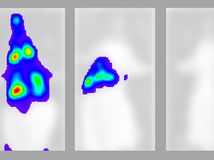 Read also In the video, they captured the spread of coronavirus in live animals for the first time
Many studies have now concluded that the efficacy of delta vaccines has decreased, although the exact value of this decrease varies between studies.
Protection of vaccines against severe disease appears to be more stable, exceeding 90 percent, according to a recent CDC study in patients in New York.
Another CDC study among patients in Los Angeles, published on Tuesday and conducted from May 1 to July 25, found that unvaccinated people were 29.2 times more likely to be hospitalized than vaccinated people, equivalent to an efficacy of approximately 97 percent. The delta variant became prevalent in the USA at the beginning of July.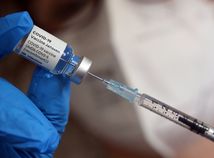 Read also Study: The effectiveness of Comirnaty is declining faster than Vaxzevria
As a recent study in the journal Virological showed, the amount of coronavirus found in the first tests in patients with the delta variant was 1000 times higher than in patients in the first wave of infection in 2020, which points to its significantly higher infectivity.