It is the moral duty of the international community to help Afghans in need. This was said by the President of the European Commission (EC) Ursula von der Leyen after the virtual summit of G7 leaders.

TASR

24.08.2021 19:19, updated: 21:03
Photo:

TASR / AP

,

Francisco Seco
European Commission President Ursula von der Leyen following the virtual summit of G7 leaders on the situation in Afghanistan.

She described the situation in Afghanistan as a tragedy for the local population and a great failure for the international community.
European Council President Charles Michel added at a press conference that the priority of the G7 is the safe evacuation of people from Kabul. He said European leaders urged US President Joe Biden to secure the US airport at Kabul Airport until the evacuation mission ended.
"(Our) American friends must secure the airport for as long as it takes to complete operations, while ensuring fair access to the airport for all nationals authorized to evacuate," Michel said.
They agreed
The G7 has agreed on a cooperation plan with the Taliban. British Prime Minister Boris Johnson said this after the summit. The Prime Minister added that the Taliban must guarantee safe departure from the country to those who want to leave by 31 August, but also after that date.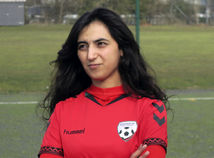 Read more Be quiet and burn your jerseys. Otherwise, the Taliban will execute you
"The situation at the (Kabul) airport is not improving, it is a problem to ensure order there. These are torturous scenes for those trying to get out of there. And it is also difficult for our (British) army. We agreed on a common approach to the evacuation solution, but also on the way we are going to work with the Taliban, "said Boris Johnson.
The Prime Minister added that London had already evacuated 9,000 people from Kabul and planned to ensure that more Afghans could leave the country after 31 August.
The G7 group consists of the most developed countries in the world: Britain, France, Japan, Canada, Germany, Italy and the USA. Britain, currently holds a rotating presidency of the G7. Johnson called the extraordinary virtual meeting of leaders.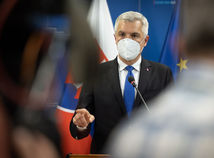 Read more Korčok: In Afghanistan, we register up to 250 people connected to Slovakia
On August 15, the Afghan militant Taliban occupied the capital, Kabul, and took power in Afghanistan, from which thousands have been seeking ever since. Western countries are organizing evacuation flights for their diplomats and Afghans who have cooperated with these countries.