Matt Murdock (Charlie Cox) aka Daredevil in Spider-Man No Way Home ? This is the rumor that has been around for some time especially since more Charlie Cox would have been seen on the set and … in the trailer!
While the Spider-Man No Way Home trailer has just electrified the internet, many Marvel aficionados are persuaded to see the ex-actor of the Marvel Netflix series at the turn of a scene (at 30 seconds) for which Peter Parker is talking to his lawyer.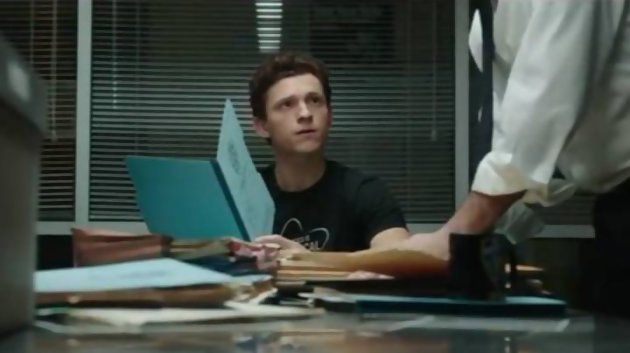 Charlie Cox would play Matt Murdock as a lawyer but not as Daredevil in this third solo film from Tom Holland.
At the 30th second of the trailer, Matt Murdock (Daredevil) wouldn't become his lawyer !! #SpiderManNoWayHomeTrailer pic.twitter.com/FsfVV7zzLo

– Noah_levyyy (@ noahlevy14) August 24, 2021
Speaking of the teaser, I'm 90% sure that the man in the white shirt we see at the start when Peter is questioned by the police is Matt Murdock (Daredevil)

He is the only one of the 3 characters on the screen whose faces are not revealed. https://t.co/3KTbNtXFcu pic.twitter.com/R8tGETUtxa

– Thomas (@imThomasMosa) August 24, 2021
After the broadcast that night of #SpiderManNoWayHomeTrailer, a question arises: Matt Murdock / Daredevil or not? pic.twitter.com/aYjmB5b3Kg

– Pop Patchwork (@PPatchwork) August 24, 2021
Release Spider-Man No Way Home on December 15th.
#TomHolland on instagram: "This trailer of #SpiderManNoWayHome is just the tip of the iceberg ".
Internet: Cuckoo #TobeyMaguire and #AndrewGarfield ? pic.twitter.com/ikYDwJvHHL

– FilmsActu.com (@FilmsActu) August 24, 2021
By then, the MCU will be enriched with Shang-Chi and the Legend of the Ten Rings (released September 1) and The Eternals in November.