The vaccine was finally approved by the US Food and Drug Administration (FDA) on Monday, the AP news agency said. Biden spoke to the people awaiting final approval and said: "Now it's become a reality and the moment you've been waiting for is here." The president took advantage of this milestone and called on private companies to ask their employees to be vaccinated. The President explained: "Now is the right time to get vaccinated." He warned that the highly contagious coronavirus variant of delta is causing cases of covid to increase across the United States.
The FDA has previously approved three emergency vaccines – from Pfizer / BUSA: ioNTech, Moderna and Johnson & Johnson. Pfizer is the first vaccine to be definitively approved by the FDA, and Biden has called it the "gold standard." The final approval of the vaccine is based on updated data from clinical trials, as well as long-term monitoring of the safety and efficacy of the vaccine in more than 40,000 people, according to the AFP news agency.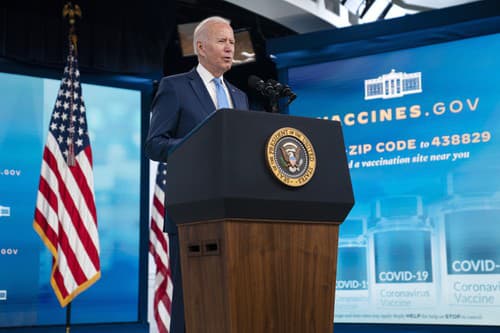 Source: SITA / AP Photo / Evan Vucci
Emergency-approved drugs or vaccines can only be used during an emergency, according to CNN. When such a situation has ended, the authorization to use the substance thus approved shall also expire. Of the more than 170 million people in the United States who have been vaccinated against covid so far, as many as 92 million have received the Pfizer / BioNTech vaccine, CNN said.