Divide but merge at the same time
The biggest challenge in furnishing a small living room, which also serves as a dining room, study or children's playroom, is to create boundaries between individual zones. "It is good to divide the room into several sectors, but at the same time it is necessary to combine them into one harmonious whole," says Janka from IKEA.
Zone division is important especially so that more people can work in the room at the same time and do not interfere with each other. However, the individual parts of such a living room must be connected to each other so that the room does not look too chaotic. This can be taken care of, for example, by matching color combinations of furniture. The double – sided library, for example from, is also ideal for this purpose shelves KALLAX. Thanks to it, you will get, for example, your own work corner, in which you will not be disturbed by children playing or other members of the household.
The sofa is the basis of every living room
If you have a smaller living room, you should be extremely careful when choosing a seat. This is because it can significantly change the character of the space. Here are some tips from IKEA interior designers that are worth sticking to:
Choose the most practical seat it has storage space. You will playfully be able to put various things in it, which would otherwise take up space unnecessarily and create a mess.
An interesting solution are corner seats. They have a very good ability to optically divide the space into zones, which is what we need in this case.
Do you want to provide a comfortable night stay for your visitors? Choose sofa bed.
They are a great choice seats with removable cover. You can simply wash it, or you can change it for another at any time, if it happens to take off, you will breathe "new life" into the seat.

Our tip is

corner seat FRIHETEN

(329 €). It is simple, foldable and also hides storage space.
From the old to the new
You won't do much with a reclining couch, but you can renovate a wooden table or chairs, for example, says interior designer Janka from IKEA. Just sand them a little and give them a new coat. This approach is ecological and at the same time saves you money. When choosing a color, you do not have to limit yourself to the offer in the store, but you can choose the shade according to your ideas. In a similar way, you can renovate other still functional pieces of furniture or, for example, frames for photos and paintings.
Source: IKEA
Think of storage space
When choosing furniture, it is necessary to think so that you get the most out of the minimum. Replace large cumbersome cabinets with modern chests of drawers with a slim design, but plenty of storage space, or a shelf system for the entire wall. A footstool with hidden storage space, for example, is practical VIMLE (IKEA, € 150). For children as well as adults, it is suitable to use a cabinet or table on wheels, which you can easily move where it suits you.
Source: Ikea
Be careful with accessories
You can liven up the sofa with distinctive pillows, walls with colorful decorations or paintings. But be careful not to overdo it. As the saying goes, it hurts a lot. In this case, too many accessories can make your living room look less visually. And you probably don't want that. You can mainly use the walls – paintings, photographs or posters in frames on the wall will not take up any space, but they will complete the room nicely. You can get various frames at IKEA.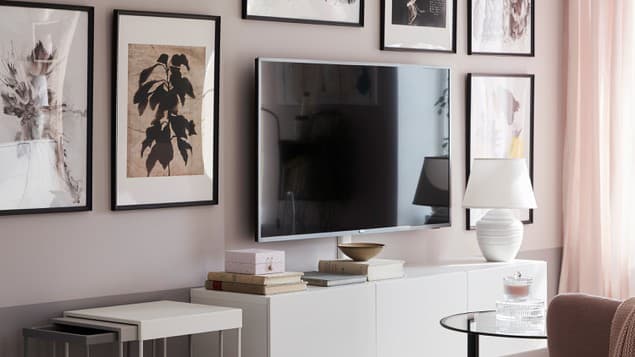 Source: IKEA
The lighting gives the room an atmosphere
Don't forget about proper lighting either. Combine ceiling lights with floor or table lamps, which will ensure perfect local lighting of important places. The trend is light bulbs with variable luminosity, thanks to which you can create the perfect evening atmosphere exactly according to your mood. FYXNÄS table lamp (€ 14.99) with a design shade makes every space special even when it is not lit.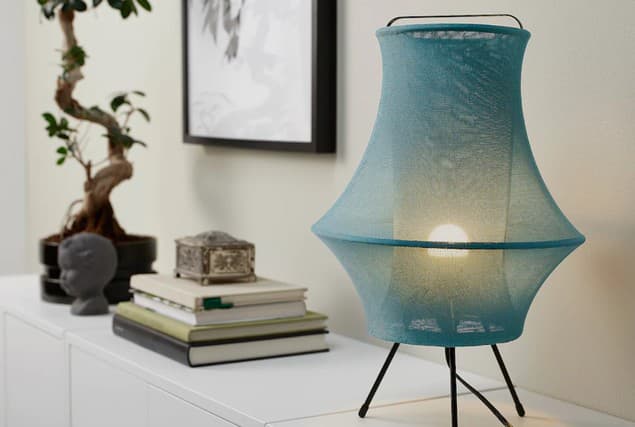 Source: IKEA
Living room according to your ideas
With modern, sustainable solutions for IKEA furniture and accessories, furnishing small spaces is a breeze. All you have to do is play around with a selection of individual pieces or simply use pre-prepared sets. You no longer have to borrow expensive to make your living room unrecognizable. You can now completely transform your home for a few hundred euros. So, are you going to do it too?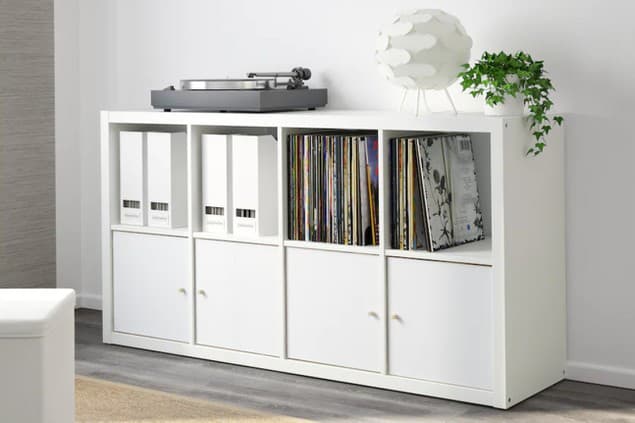 Source: IKEA
Advertorial prepared in cooperation with IKEA.