American rock and country pioneer Don Everly, of the Everly Brothers duo, is dead, announced on Sunday (August 22nd) the Country Music Hall of Fame, calling it"One of the most talented and impactful artists in the history of popular music".
Died Saturday at the age of 84 in Nashville in Tennessee, capital of country music, he formed with his brother Phil a very influential duo for this musical genre typical of the United States. The cause of his death has not been communicated.
Tributes in the music world poured in after the announcement of his death, notably from singer Carole King, Roy Orbison Jr, son of rock'n roll pioneer Roy Orbison, or Julian Lennon, son of John Lennon, who said in a tweet: "RIP Gift of the 'Everly Brothers', who along with his brother Phil wrote some of the most memorable songs of all time". Don had survived his brother Phil, who died in 2014 at age 75.
RIP Don Of 'The Everly Brothers' who along with his brother Phil, wrote some of the most memorable & classic s… https://t.co/ZnKXDFMpB0
Claude François takes again "Made to Love" to make "Belles, belles, belles"
The duo recorded their first album in 1957, singing country music melodies from their native Kentucky mixed with rock. Their music influenced a whole generation of bands in the 1960s, starting with the Beatles John Lennon and Paul McCartney, who early in their careers were known as the "Foreverly Brothers".
Simon and Garfunkel, the Beach Boys and the Byrds also owe them this way of singing in harmony. Their influence "Even exceeds their fame", Paul Simon wrote in the magazine Rolling Stone, calling the duo "Most important in rock history".
Slicked back hair, thin tie: the two brothers cultivated a good boyish look at the start of their careers and started out in Nashville, the mecca of country music. They pierced at 18, in 1957, with Bye Bye Love. One of their songs, Made to love, will be taken up in 1962 by Claude François, who will change the lyrics, under the title Beautiful, beautiful, beautiful.
Separation then reformation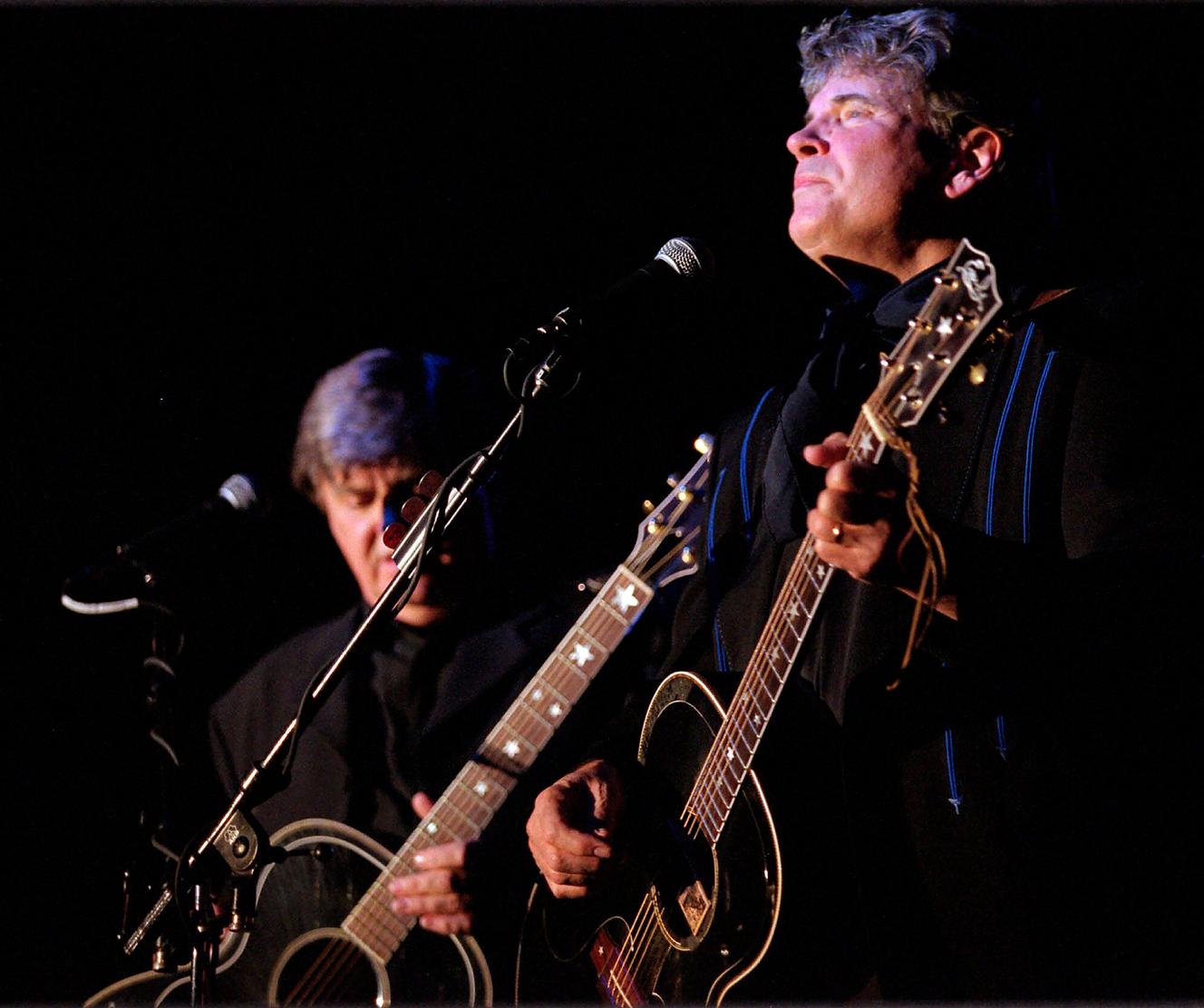 But the Beatles' supremacy in the 1960s got the better of the Everly Brothers, who fell into drugs and alcohol and clash more and more often off stage. In 1973, the duo broke up in the middle of a concert in southern California, only to reform in 1983 at a concert at the Royal Albert Hall, London.
The brothers produced two albums in the 1980s and played a few concerts in the 1990s, but remaining strangers to each other.
"We are completely different, except when we sing together", Don Everly told the Los Angeles Times in 1999 : "I'm a liberal Democrat, he's pretty conservative. "