Storm Henri continued to advance, Sunday, August 22, towards the coast of the northeast of the United States, forcing millions of residents of the Long Island peninsula, New York, and the New England region to prepare for the arrival of gusts of wind up to 120 kilometers per hour and about fifteen centimeters of precipitation expected in a few hours. Categorized as a hurricane until its approach to the American coast, Henri was demoted to a tropical storm by the meteorological services.
At the last scores of the National Hurricane Monitoring Center (NHC), the hurricane was located about 105 kilometers off Montauk Point at the tip of Long Island. First winds from the tropical storm are expected in the next few hours and its epicenter should reach the first lands by midday on the east coast (i.e. late afternoon, Paris time) before continuing its route to the six New England states (Connecticut, Maine, Massachusetts, New Hampshire, Rhode Island and Vermont).
State of emergency in New York and Long Island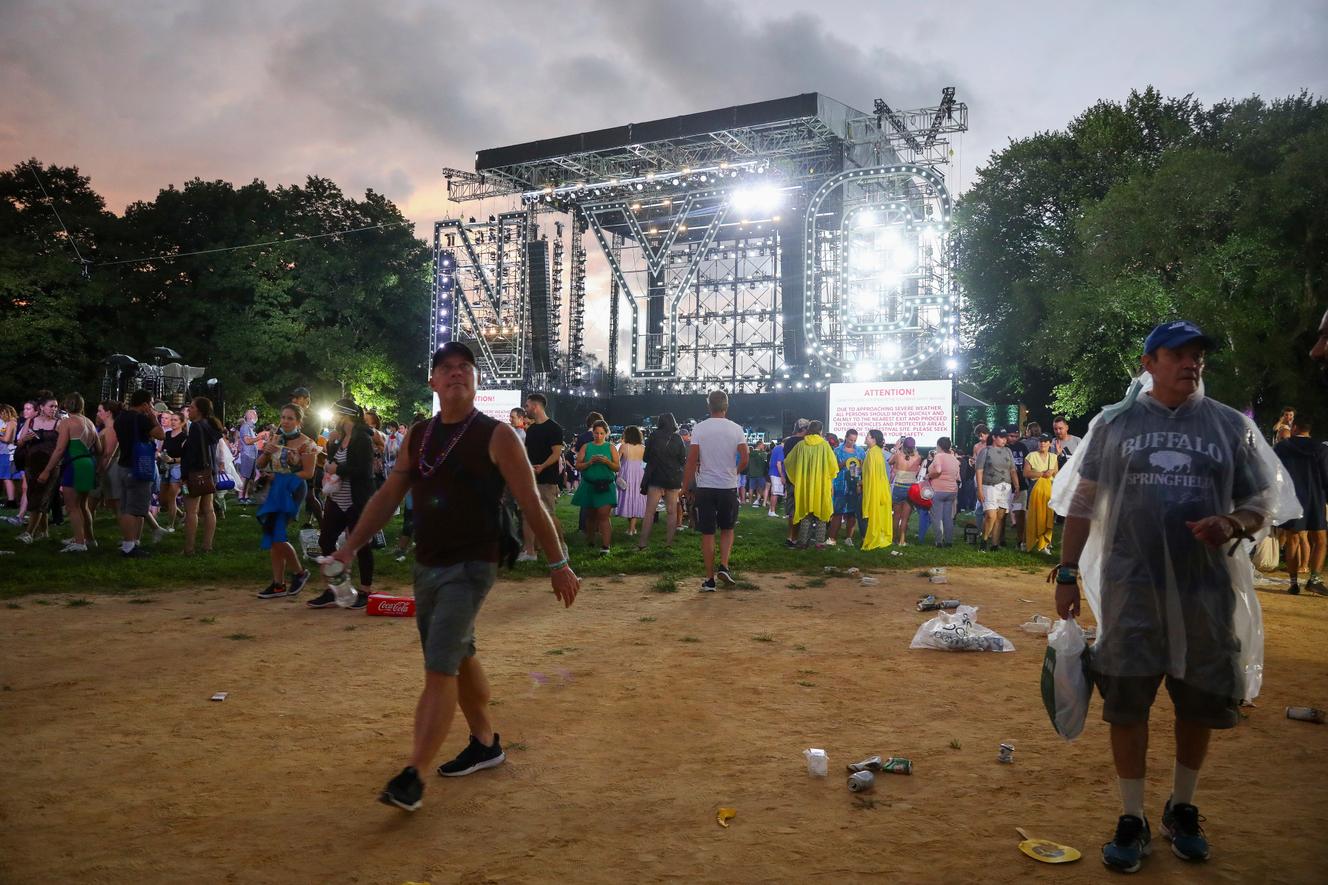 Residents on Henri's alleged journey spent Saturday stocking up on food and stocking up on gasoline. The houses closest to the coast have been barricaded and some evacuations have already taken place. On Fire Island, a thin strip of sand off Long Island whose residences are popular with tourists, the authorities have restarted all the maritime shuttles after several calls to urgently leave the premises and warn that it would probably be impossible to pick up people still there before the storm is over.
"If you have to go, stock up, you have to do it today"New York State Governor Andrew Cuomo warned Saturday during a televised address during which he declared a state of emergency in New York and Long Island. The elected Democrat, who must resign Monday following multiple accusations of sexual assault by members of his administration, appeared for the last time, alone in front of the camera, in a communication format used repeatedly during the first wave of the Covid-19 epidemic.
Exchanges also took place between the States and the federal administration on Saturday, in favor of which the White House notably announced the participation of Kathy Hochul, who succeeds Mr. Cuomo, in discussions with the President of the United States. , Joe Biden.
In New York, on Saturday evening, a concert organized in Central Park to celebrate the gradual end of health constraints linked to the coronavirus was interrupted at the end of the day. Among the expected personalities were singers Paul Simon, Bruce Springsteen and Patti Smith.