Three ambulances arrive at the same time in front of the emergency room of the French Polynesia hospital center in Tahiti. The stretcher bearers try to place the patients at a distance from each other, outside the building, in front of the nurses in charge of reception. Even here, in the parking lot, space is lacking. Four workers expand the space reserved for new arrivals: they put up large canvases to give them a little privacy. There are already no more places in this corner of the parking lot: twelve patients, on a stretcher or in a wheelchair with a number, are waiting for the doctor's verdict.
For two weeks now, choices have to be made. Sort patients. "Places are lacking, so it is sure that we will be more determined to save a young person than someone of old age who has co-morbidities", regrets a nurse in the emergency room, who does not wish to give her identity. "This sorting is horrible to do, because we all know each other in Polynesia", she laments. To make this choice, "There is no age limit, it depends on a lot of things, on people's basic state of health, on their autonomy: we try to have a reflection that is personalized", explains Dr. Mélanie Tranchet, head of the emergency reception service. For her, the violence of the epidemic forces caregivers to practice "War medicine".
"We went so far as to transform desks into beds"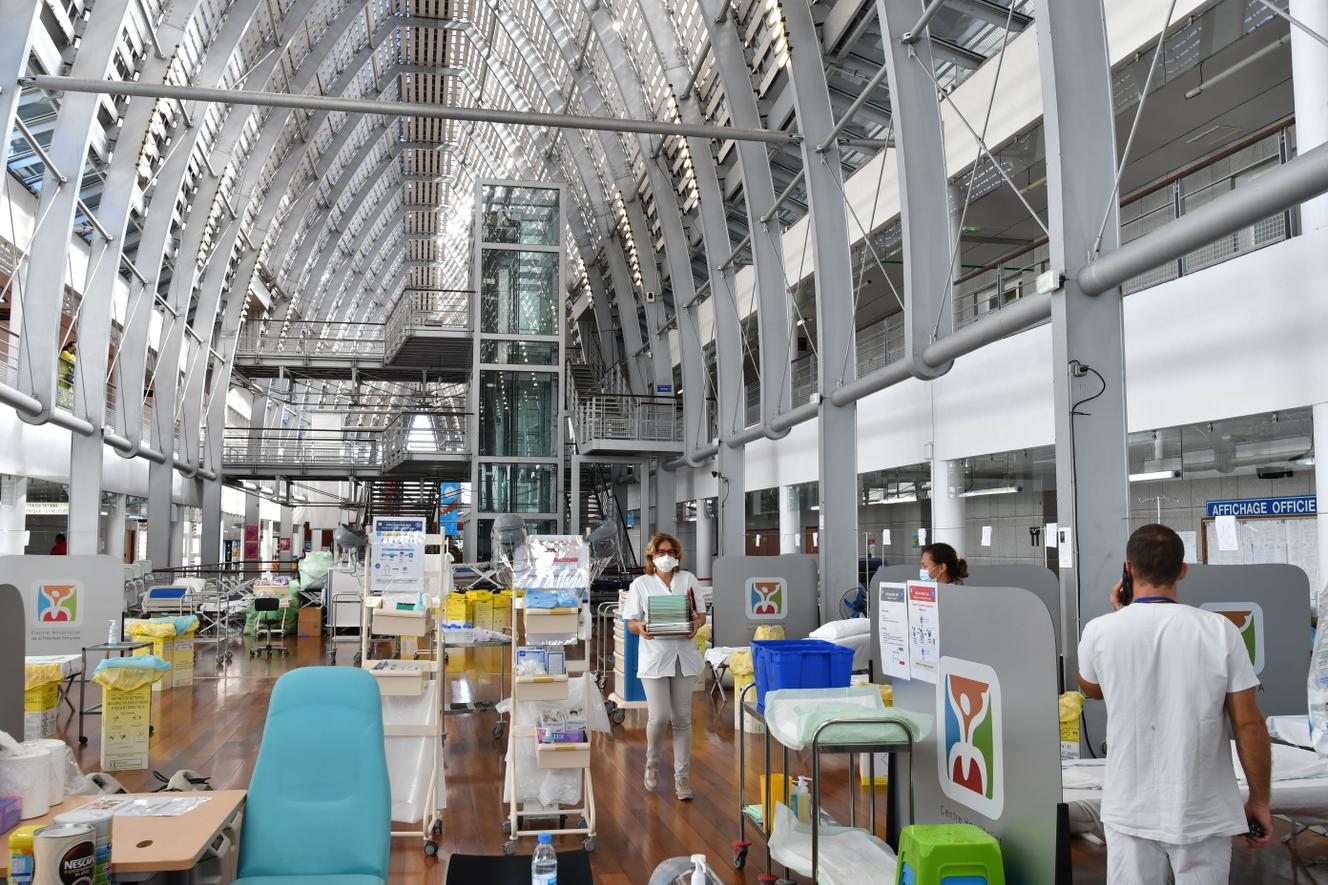 In one month, Polynesia has gone from a few dozen cases to nearly 8,000, for a population of 280,000 inhabitants. And above all, the spread of the Delta variant, with an incidence rate of nearly 2,800 cases per 100,000 inhabitants, has skyrocketed hospitalizations: none in mid-July, against 329 on Saturday, August 21 in France. all of Polynesia, including 40 in intensive care.
In Tahiti, the hospital center had to adapt. "We went so far as to transform offices into hospital beds, even intensive care units, a psychiatric wing welcomes surgery patients, there is a complete transformation of the establishment", details Doctor Alexis Goubert, his deputy director. This is not yet enough: since Friday, the large nave of the hospital, its central hall which is usually a passageway, has been housing new beds. With these 48 possible new places, the hospital will reach nearly 300 beds reserved for patients with Covid-19, and a hundred reserved for other pathologies.
You have 53.45% of this article to read. The rest is for subscribers only.