Confused theories about coronavirus have been spreading on social networks since the beginning of the pandemic. But these theories do not always correspond to the truth. One of these myths, which is well rooted in the public, is that vaccination causes infertility, which is why many young women and girls are currently avoiding coronavirus vaccination. But how much is true about this statement?
CORONAVIRUS Clear expert advice on vaccinating pregnant women: If you are expecting a baby, read this
According to the Robert Koch Institute (RKI), there is no risk of infertility. The vaccines underwent extensive clinical trials before approval and there was no evidence of infertility. All corona vaccines on the market have been found to be safe and effective against Sars-CoV-2 infection.
Unnecessary worries
"The concerns of young women are unfounded. Neither from previous experience with pregnant women who have contracted Covid-19, nor from the point of view of placental research, this claim can be substantiated." both doctors explain Professor Ekkehard Schleußner, Director of the Obstetrics Clinic at the University of Jena, and Professor Udo Markert, Head of the Placenta Laboratory, for Focus Online.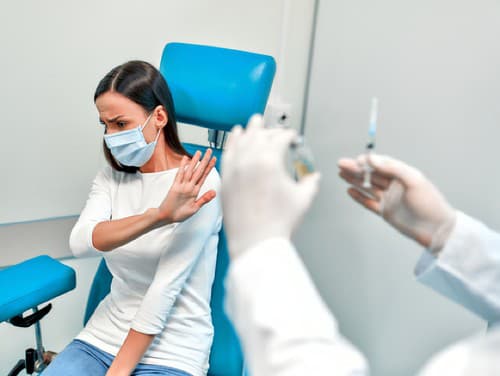 Source: Getty Images
How did this myth originate?
According to the RKI, this misinformation stems from the fact that a certain protein in vaccines has the same structure as a protein that is important for fertility. "In reality, however, this similarity is limited to a few parts of the protein," speaks for Focus Online. It should also be considered at this point: If this statement were true, coronavirus infection would also make women infertile.
CORONAVIRUS Hundreds of thousands of people received the third dose: These are the preliminary results of revaccination!
The Paul Ehrlich Institute also flatly rejects the myth of infertility: "In this data situation, the best possible safeguard for the elimination of reproductive and human reproductive harm shall be guaranteed when the medicinal product is authorized."