The Slovak representative Viktória Forster did not add another quality result for the 100 m hurdles after the sixth place in the smooth 100 at the Junior World Athletics Championships in Nairobi, Kenya.

SITA,
TASR

21.08.2021 16:28, updated: 17:30
The penetration into the finals was a great success in her case, in the finals she even attacked the medal positions, but she remained without precious metal and finally placement.
In Saturday afternoon's final, 19-year-old coach Katarína Adlerová did not start the best, but after the hesitation of the Swiss Ditai Kambundji in the fourth and her collision with the Polish Veronika Barczová, she attacked the bronze podium before the fifth hurdle.
Read more Who is the fastest Slovak? She wouldn't even get lost as a model
On the eighth hurdle, however, she did not avoid a mistake and a fall. In the end, Viktória Forster came to the finish line with a deficit of more than fifteen seconds for the victorious Jamaican Acker Nugent, but Slovakia was understandably disqualified for violating the rules.
The silver was won by Anna Maria Millend from Estonia and the bronze by Hungarian Anna Tóth. Without precious metal, the Finnish Sona Staangová remained in the fourth place.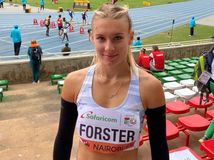 Read more Was a sprint star born? Slovakia was separated from the medal at the MSJ by three hundred
"All the actors in the finals went completely to a halt, and that resulted in mistakes. Unfortunately, bad luck didn't even go around Victoria.
The moment she reached the third place, she caught the eighth obstacle with her knees. But I have nothing to complain about Victoria. She fought for the best possible position, but when you go to a duel for medals at the athletics junior World Championships, you have to go to the edge.
The line between success and failure is very, very thin and today we witnessed it, "said Forster's coach Katarína Adlerová on the official website Slovak Athletic Association (SAZ).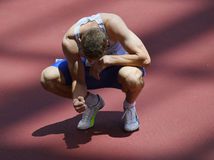 Read more I failed, I'm sorry. I have a life lesson behind me
Oneka Wilson, a Jamaican woman, did not start at all in the final, so only four competitors classified in the results list.
On Saturday, two Slovak 10,000 m pedestrians presented themselves in Nairobi. Tereza Kurucová finished in 15th place and Alžbeta Ragasová in 18th place among 34 starters.